The COVID-19 pandemic and subsequent isolation may be stressful for many people. Fear and anxiety about the disease, the economy and your family's wellbeing can be overwhelming. Learning how to successfully manage stress will make you, the people you care about, and our wonderful community stronger. While exercise and eating healthy are always important, there are several additional ways to help you stay mentally and emotionally healthy.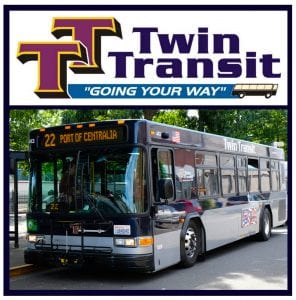 Here are ten tips to help you make it through:
Take a break from the news, including social media. It's easier to become overwhelmed when bombarded with news about the pandemic. Be sure when checking for information to get news from unbiased and reputable sources to avoid misinformation.
Acknowledge your feelings and emotions daily. Ask why you are feeling the way you are and if there is something you can do to change your mood. Take steps to improve painful feelings by focusing on what you appreciate and doing an activity that you enjoy.
Focus on one day at a time. Looking back can bring up sad feelings and looking forward can make people more anxious.
Get outside and enjoy nature. We live in a beautiful part of the world here in Lewis County. Taking a walk, enjoying a local park or even just sitting on the porch can calm worries. Fresh air and sunshine can do wonders to improve your mood.
Keep a daily routine. While many of us have had changes to our work and school schedules, it's important to have some structure in our daily lives to keep us motivated.
Reach out to someone you love. Friends and family might not be able to visit face to face but using the phone or video chat to connect with others can help ease stress.
Give back and volunteer during this time when many people need help. There are plenty of local opportunities at VolunteerLewis.org.
Get out from behind your TV or computer screen and find fun and engaging things to do. Read or listen to podcasts or audiobooks, play games or do puzzles with the family and have fun relaxing.
Take breaks during the day. Investing time in self-care contributes to your mental and emotional wellbeing. Journal, try a new hobby or do a relaxing activity like taking a bath.
Practice gratitude and focus on the positive. With more time at home, many people found time to complete projects, organize, be creative, read and spend quality time with family. Appreciate the opportunity to slow down. Being grateful for what you have helps you stay optimistic about your future.
If you're looking for additional support when it comes to managing stress, it may be time to connect with someone and get help. If you just need to talk, call the Cascade Community Healthcare Emotional Support Line at 1-800-803-8833.
Your emotional health affects every aspect of your daily life. It is as essential to tend to your mental health as it is to care for your physical health. These self-care practices increase your ability to cope with life's ongoing challenges. Whatever tools you use, take the opportunity to make your mental health a priority during this period of stress and uncertainty.
Sponsored