How can you help during the COVID-19 pandemic? One easy way to assist some of our most vulnerable neighbors is contributing to the Lewis County Community Services Coalition's Senior Engagement Drive.
"Many of the seniors we deliver meals to live alone," says Andrea Culletto, Twin Transit Community Relations Director. "They're especially isolated during this time because they aren't able to go out or have visitors the way they normally would. Long term isolation and boredom are unhealthy. The Senior Engagement Drive is a way to help them stay mentally engaged – and give them something to look forward to."
Community members are encouraged to donate the following items, new or in good condition: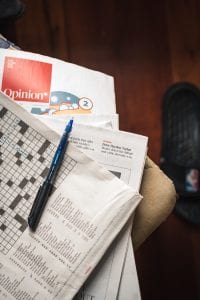 Crossword Books
Sudoku
Adult Coloring Books and Supplies
Puzzles
Craft Supplies
Cryptograms
Alphabet Soup
Crostics
Fill in the blanks
Donations can be dropped off at Cascade Community Healthcare at 2428 W. Reynolds Ave. in Centralia Monday – Thursday 8:00 a.m. to 5:00 p.m. and 8:00 a.m. to 4:00 p.m. on Fridays. Twin Transit drivers will then deliver these supplies along with Lewis County Seniors' meals.
This will add a special highlight to our seniors' day and give them something mentally engaging to do, improving their mental health and wellness in the process.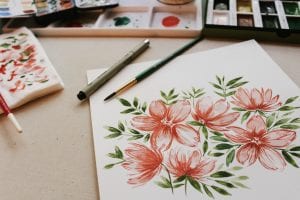 Centralia's Rectangle Gallery recently joined the effort, along with several local artists. "These talented, professional artists are creating beautiful coloring pages and other wonderful engagement pieces for our seniors," Culletto says. "It's really exciting and it's another example of how our incredible community comes together to help during times of need."
Even little artists are joining the fun. A group of local schoolchildren were planning a spring art show at the gallery, which was unfortunately canceled due to COVID-19. Now, they're lending their skills to the senior engagement effort.
You can help our seniors stay home, stay safe – and stay engaged by donating to the Senior Engagement Drive.
Together, we can make a difference.
Sponsored