Ballet Theatre of Washington's production of The Nutcracker is returning to the Historic Liberty Theater this December. Artistic Directors Nancy and Mickey Gunter are promising a production that is traditional yet innovative and constantly growing. "We have several new company members this year who bring with them a lot of talent dedication and they are looking forward to having used in the show", said Mickey.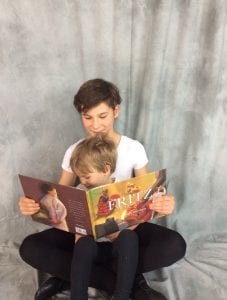 BTW is also having a few special performances during their run. On Saturday, December 6, at their 2:00 p.m. show, BTW will be offering free tickets to local foster and adoptive families. On Thursday, December 12 at 6:00 p.m., there will be a special narrated show for that's ideal for families with younger kids. That performance will also include special activities and photo opportunities with the Nutcracker characters. The final performance on Saturday, December 14 at 2:00 p.m. is perfect for those who also want to attend the Lighted Tractor Parade. The Nutcracker will end around 4:00 p.m., giving families enough time to get dinner and do some shopping downtown before the parade!
Another special item with this year's Nutcracker is a recently published book by co-Artistic Director Mickey Gunter. Fritz the Rat King is a fully illustrated adventure story based on the classic ballet that combines The Nutcracker with Where the Wild Things Are and The Nightmare Before Christmas. The artwork was done by award-winning illustrator Eric Freeburg. Mickey will be selling and signing copies of the book at all performances. He is also scheduled for appearances and readings around this community over the holiday season. The book is currently on sale at www.fritztheratking.com. The book, which came out on October 29, has already sold hundreds of copies around the world. Mickey is also working with a New York City theater producer to create a live production of the story.
For information about the show, to order tickets, or to get additional information about Fritz the Rat King, call 360-623-9010, or email info@balletwashington.org.