Lewis County is dotted with small eateries where you can savor a delicious meal. Check out the list of phenomenal spots below. Why eat local? First, it keeps your dollars local, helping the local community financially. It also connects you with the restaurant's owners, staff and other patrons, building community in the process. I've often sat in a local eatery and enjoyed an amazing conversation with a complete stranger. If it wasn't for the restaurant, we probably never would have met.
One of my close friends and her family own a local restaurant like this. Watching them has helped me understand what it takes to have a business like this and why it's so important for the community to be supportive.
Here are a few of my favorite local eateries:
Nana and Papa's Place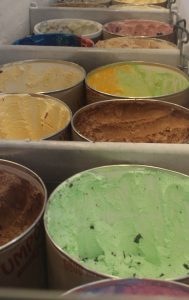 1752 WA-508
Onalaska
Known for its amazing ice cream and sandwiches, Nana and Papa's Place in Onalaska has a homey feeling. It's a family owned and operated business and with granddaughter Yutana finishing baking school, you better believe there are always treats on hand. In addition to delicious baked goods, they have a nice spread of ice creams, drink options, sandwiches, salads and soups.
Nana and Papa's Place definitely embraces what Onalaska is all about – making people feel like they belong. You will definitely leave this place with a full tummy and a big smile.
Betty's Place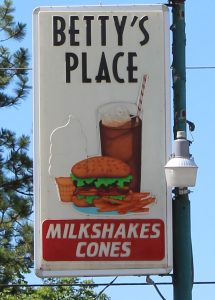 601 N 5th Street
Toledo
Betty's Place is known for its milkshakes and giant ice cream cones. Try combining their ice cream and fries for a sweet and savory experience. The small shop is at the heart of the community, supporting local schools with their fundraising efforts.
Dawn's Delectables
204 N Tower Avenue
Centralia
If you're hankering for an amazing dessert, Dawn's Delectables in Centralia is the place to be. They offer award-winning signature cakes and cupcakes, cookies, brownies, cobblers, puddings and so much more. With their new expansion, Dawn's now also provides lunch, soups and coffee. You can't go wrong, even if you're just stopping in to say hello.
Joy's Once Upon a Thyme
1090 NW State Avenue
Chehalis
If you're looking for farm-to-table, Joy's Once Upon A Thyme may be the perfect fit. Their combination of made-from-scratch healthy food, comfort food and unique sandwich options will win you over in a flash. They also provide catering options and even cooking classes. Vegan and vegetarian options are available.
Dairy Dan
1582 S. Market Boulevard
Chehalis
If you're a W.F. West High School alumnus, you know Dairy Dan's is the place to go before the big game. With burgers like the "Bearcat," Dairy Dan takes pride in its community. Many local families have passed down the tradition of getting a giant twisted ice-cream cone on a nice day. It's also a well-beloved lunchtime hangout for local students.
Berry Fields
201 S. Pearl St.
Centralia
This local treasure has something for everyone – topped off with a healthy dose of their signature friendly service. Their sandwiches are especially devine, as are their soups and hearty salads. Whatever you select, don't miss a delicious slice of pie – they're famous for it!
Also check out: