The 4th of July is about patriotism, food, fun and – best of all – fireworks in Centralia and all of Lewis County. Here's a complete guide on how to celebrate America's birthday locally.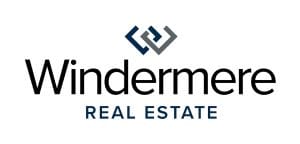 Centralia
Centralia's Summerfest has something for everyone. The SWAT Challenge and annual "I Ran from the Cops" 8k or walk start at 8:00 a.m. These events are sponsored by Centralia Police Officers Association and Thorbeckes. Both events include a T-shirt.
The Centralia Lions Club is offering free tours of the Fort Borst Blockhouse from 8:00 to 11:00 a.m. From 10:00 a.m. to 3:00 pm. enjoy entertainment, fishing, hayrides, games and police, fire and military displays. From 10:00 a.m. to 2:00 p.m. experience local history with tours of the Borst Home and Schoolhouse.
Randle
Start your 4th of July fun with the Randle Firefighters' Association's pancake breakfast on Saturday and Sunday from 7:00 to 11:00 a.m. Then enjoy their Big Bottom Blast on July 3 at dusk. This amazing event is made possible by donations from local businesses and community members. These local firefighters have obtained pyrotechnic licenses to put on a fabulous fireworks display. In their fifty-fourth year, the show starts at White Pass High School at dusk. And the fun doesn't stop with the fireworks. A swap meet behind the fire station runs from July 1 to July 4.
Mossyrock
Mossyrock Fire Department's fourth annual fireworks show is a dazzling display starting at dusk on the 4th of July. Set up your seat behind Mossyrock School.
Pe Ell
Party hardy at Pe Ell's 4th of July party! The fun kicks off with a parade at noon, followed by food, crafts and music in the park by Rock City Band. Then settle in for the 10:00 p.m. fireworks at the school. It's sure to be spectacular!
4th of July Food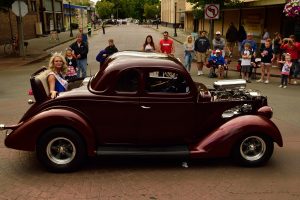 There's plenty of great food to be found this 4th of July. Sierra Pacific is sponsoring a free pancake breakfast at Borst Park Kitchen #2 from 7:00 to 10:00 a.m. to get the day started. From 11:00 a.m. to 2:00 p.m. enjoy a free hotdog lunch at Kitchen #1 courtesy of Toledo and Winlock FFA. While there, check out the thirteenth annual Pioneer Pie Social at the Historic Borst Home from 11:00 a.m. to 3:00 p.m. With games, pie, entertainment, hay rides,
fishing tank (poles and bait provided), fin the
salmon, Drain Dare, police, fire and historical
military, this is a don't-miss stop. Proceeds from the pie social benefit the Lewis County Historical Museum.
After filling up, head on over to Historic downtown Centralia for the highlight of the day: The Windermere Centralia 4th of July Summerfest Parade starting at 4:00 p.m.  This year's theme is, "A Salute to Our First Responders."
"I think it's really fun to see all the hard work and dedication all the parade entries put into their floats,' says Amanda Baker McDougall, Parade Organizer and local photographer. "It's always fun to see the Thorbeckes float, the Quarter Milers and their cool cars, all the military vehicles. There are some very touching moments of watching young people salute them. It really is a diverse cross-section of our area in one hour."
Chehalis
Have a smashing good time at Destruction Derby at the Southwest Washington Fairgrounds. The bashing begins at 7:00 p.m. and tickets go on sale at 4:30 p.m. The cost is $10 for 13 and up and $7 for kids 6-12, seniors and active military. Kids five and under are free. Following the Destruction Derby is the main event – Fireworks! The show starts when the sun goes down around 10:00 p.m. There's plenty of room for spectators at the fairgrounds for free, although the spectacular show is visible from many areas.
Celebrate America with these beloved traditions. Enjoy the fireworks displays and explore local history. Find a new adventure and see if you have what it takes to be a SWAT officer or run from the cops for fun. Have breakfast with the firefighters – they really know how to cook! There's so much to do all week in Lewis County. Happy Independence Day!