Submitted by: Providence Health & Services
For nearly 20 years, the Providence Medical Group – Centralia Women's Center has served the Lewis County community with pre-pregnancy, delivery, and all well-women care for all life stages.
The Centralia Women's Center caregivers are especially proud this month, as the center recently celebrated the delivery of the 10,000th baby by their providers. And later this year, the team will be adding another member – Cheryl Carney, a certified nurse midwife with more than two decades of experience. Cheryl will be joining the clinic on July 8.
"The vision of the Centralia Women's Center has also been to bring a team of women's health specialists to a central location and carry forth the Mission of Providence," said Mark Nishiyama, OB/GYN, who is founding member of the clinic. "Today, we continue on this path as we add a certified nurse midwife to our team and have strong ties with regional OB/GYN sub-specialists as part of Providence Medical Group."
Carney has a Master's of Science in Nursing – Nurse-Midwifery from the University of Pennsylvania and received her Bachelors' of Science in Nursing from Gwynedd-Mercy College in Pennsylvania.
"This is a great addition for women in Lewis County," said Jennifer Scalici, OB/GYN, who joined the clinic a dozen years ago. "We are excited to be celebrating our delivery milestone and the expansion of services."
Meet the Providers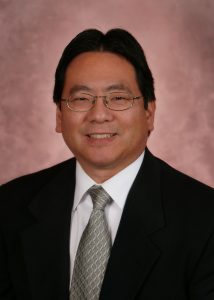 Dr. Nishiyama, or"Nish" as many of the patients and caregivers call him, became an OG/GYN because it's the "happy specialty" and he is blessed to help with the beginning of a newborn's journey in life. He has delivered 3,000 babies at Providence Centralia Hospital. He and his wife, Brenda, have four children and live in Chehalis.
His patients say, "I love my provider! He's amazing and I feel like I can trust him and feel comfortable with him."
Dr. Scalici joined Centralia Women's Center in October of 2007 as a new mom. She and her husband have added two sons to their family while working for Providence. She enjoys caring for women throughout their lifespan. She says she became an OB/GYN because it was a "calling to be part of the most special moments in people's lives." The best part of her job is the moment when parents get to meet their new baby. 
She lives in Centralia with her husband, children and her mother, and enjoys traveling when on vacation and attending her children's sporting events. 
Her patients say, "She somehow causes every one of her patients to feel as though she really cares for each one."  
Dr. Elisha Mvundura joined the CWC in 2008.  Since his days as a child, following his grandmother who was a traditional midwife, he's been fascinated by the work of OB/GYNs. "Every time I deliver a baby, I'm holding the future in my hands," he says. "It's the most precious privilege a physician can have."
He lives in Chehalis with his wife and three children.
His patients say, "Dr. Mvundura is incredible! He was recommended by several people, and I can see why. He has a great sense of humor, takes the time to explain everything, and makes sure you know that he is there to help you. I seriously could not have scripted a better OB visit if I tried. Best healthcare provider I have ever encountered."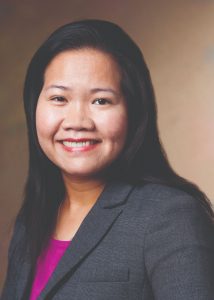 Dr. Duong Than came to the community in 2012. She treats her patients as if they were her own family members and believes in meeting the physical, mental and spiritual needs of the patient through education and an individualized care plan.
She loves traveling, hiking and cooking. Her patients say, "She explains the issues clearly and scientifically … bonus!"
Bev Huddleston, ARNP, has been with the CWC for 18 years. She loves getting to know patients on a long-term basis and sees knowledge as the true key to everyone taking charge of their health.
She has four grown daughters and loves spending time with them and horseback riding.
Her patients say, "She took the time and really talked with me. I feel she really listened to what I had to say."
For more information about the Providence Medical Group – Centralia Women's Center and its providers, or to schedule an appointment, call 360-330-8950.
You can also download Providence's free pregnancy and parent app Circle by Providence in your app store or Goggle Play. You'll get instant access to:
Articles about pregnancy, babies and parenting
Breastfeeding support videos and a guide to local resources

  

Information on classes and groups for new moms and moms with older children

 

A to-do checklist from Providence experts to guide you through every stage of pregnancy and parenthood

Health-tracking tools so you can update providers about your pregnancy and growing child
Sponsored