Raintree Nursery, located just a few miles outside Morton, is far different than the one that was started 47 years ago. It's a real "horse of a different color." Or perhaps it's better said as "a tree of a different variety."

When Sam and Maida Benowitz founded Raintree Nursery back in 1972, they certainly couldn't have imagined what it would become. They started in the simplest of ways. "At the beginning, it looked more like a hippy commune," said James Owen, who purchased Raintree Nursery in July 2018. "It was more of 'peace, love and music.' Sam came out here first and then a few of his friends came out. They started selling trees at farmers markets and it grew from there."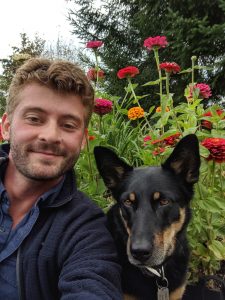 James credits much of the nursery's success to San and Maida's many years of traveling around the world to obtain edible plans. "We have all of this collection from around the world," James said.
Cultivating Success
After the Benowitzs returned, they studied and experimented with the plants to produce varieties that would grow in this region. "This is nearly 50 years of experimenting with edible plants," James said.
Some of these horticulture experiments have not only resulted in plants that would grow in this region, they also improved the plants. James pointed to Raintree's kiwi trees that produce fruit without the fuzz – a direct result of the Nursery's horticulture work.
James explained that the flavor of homegrown produce is far superior to store-bought produce. He used strawberries as an example, saying it's like eating the fruit for the very first time; it's so much better. He went on to explain that when you buy produce at the store, they focus on: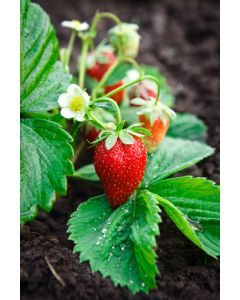 How it looks
Shelf Life
How it tastes
However, at Raintree, the focus is:
Taste
Ease of growing
James explained disease-resistance is also important for Raintree. "We try to get as many self-pollinating plants as possible," he said.
Running a nursery is a very different career path than the one James started on. Originally from Minnesota, he started his career in commercial real estate and construction. In fact, it was a construction management job on a Seattle skyscraper that brought him to Washington. Today James is enjoying his down-to-earth life after managing big construction projects. "It's really been a pretty smooth transition," he said.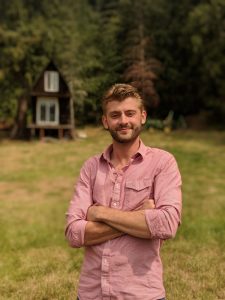 James met Sam, who continues working at the nursery about 15 hours a week, when he was looking for a business to buy. James said he looked at a number of businesses and, while Raintree wasn't the most profitable one he looked at, it was the closest he found to what he was looking for:  one that just does good—growing and selling trees. "I am really passionate about horticulture and ecological businesses," James said. "It's almost impossible to get a business that does more good than bad," he added, pointing to things like byproducts in manufacturing and pollution.
James said another aspect that made Raintree attractive is the longevity of its staff. They average seven years employment. "We have one woman who's worked here for 30 years," James said. "They've got it under control and they've got so many ideas. I hope to be able to implement some of those ideas."
Future Growth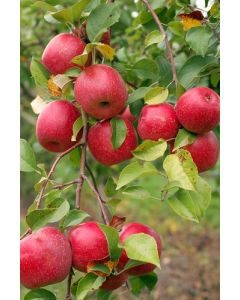 James plans to continue the Benowitzs practice of searching for trees and plants around the world. "There is no real end in sight with this business," he said.
Raintree offers a variety of classes and workshops ranging from tree grafting to pruning. For instance, Saturday, May 4 will have a class on gardening in small containers and in small spaces. See the Raintree Nursery website for information on upcoming classes.
Raintree is currently having a 30 percent-off sale on many plant and trees ranging from large blueberry plants to fig trees, thornless blackberry plants to dwarf peach trees. "We have trees that are normally $150 that are now just $100," James said. "If you are thinking of planting a tree, this is really a good year to do it."
The nursery, located at 408 Butts Rd. in Morton, is open 10:00 a.m. – 4:00 p.m. daily.