Cyndi Philbrook enjoys helping Lewis and Cowlitz Counties with their insurance needs. Friendly and helpful, this Farmers Insurance agent offers protection for most everything. She specializes in finding the right policies, including auto, home, life, commercial, boat, RV, motorhome, motorcycle, trailer, renters, flood, earthquake, pet and specialty insurance.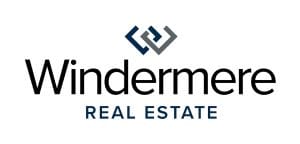 Cyndi worked in the construction and mortgage industry for many years. When she heard of an opening to take over her hometown Farmers Insurance agency, she gladly accepted.
The relationships that often form in the insurance industry appealed to her. "You get to know them, their kids and parents," she says. "And it keeps going. It's a different type of atmosphere. Farmers gave me an opportunity when I really needed it."
Those interpersonal relationships are still Cyndi's favorite part of her job. That, and finding the right fit for each person's unique situation. "No two people's needs are the same, so it's fun that way," she says. "That's the part I love about my job. It keeps me going. There are always additional things to learn."
Cyndi focuses on the person over the policy, creating an outstanding Five Star Experience. "When you call up an insurance company or go online, your experience is going to be a lot different from when you call a local agent," she explains. "It's a different type of service then when you call a '1-800 Get Insurance' type of company. When you call, I'm willing to teach and educate people on what they're buying."
That face-to-face connection matters. "I want to go through that process with each person to make sure they're insured correctly," she says. "You don't want to be under-insured but you also don't want to be over-insured and pay too much. I find a fit for each individual person instead of saying, 'Here's your quote.'"
She recently helped a client who was in a 10-car pileup in another state that left him with numerous injuries. But thanks to Cyndi, he was properly insured. "No one anticipates a 10-car pileup but he won't have to pull any money out of his assets," she says.
Cyndi notes that it's often worth it to select a better insurance policy. She equates it to shopping at Costco, where an increase in amount doesn't mean an equivalent increase in cost. "The price difference isn't that much," she says.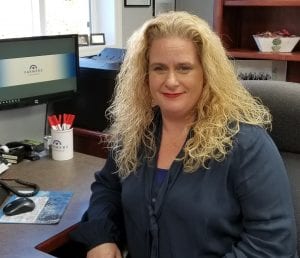 Cyndi has called Toledo home for the last 17 years, but she's still learning. "I like to say we're still kind of new to Toledo," she says with a laugh. "There's a lot of rich history and families that go generations back. It's a vibrant and happy community. I really like the positive feeling in Toledo."
Cyndi enjoys being directly involved in the community. She's part of the Lions Club and a key volunteer for Cheese Days. Cyndi also uses her business to give back through food drives and back-to-school fundraisers.
Supporting kids is one of her favorite ways to volunteer. She helps host the annual Kid's Fishing Derby in Toledo on the second Saturday in May. "It's just hilarious watching those kids bring in their fish," she says. "The kids' faces warm my heart. They are awesome."
Her newest fundraiser is a collaboration with Windermere Centralia Realtor Paula Burrows. The "Down Home Party" will benefit the Toledo School District. Save the date: September 14, 2019 starting at 4:00 p.m. The party will be located at Bonanza BBQ, 102 Kellogg Way, Toledo, Washington.
Bonanza BBQ will grill up a yummy dinner and there will be both a live and silent auction. Profits will fund kids in need. "I like to support the schools and give them a boost," says Cyndi. "Kids need extra things."
Cyndi met Paula when she took over the Toledo Farmers Insurance agency. The original building was sold so Paula helped Cyndi find a new location.
"I have known Cyndi Philbrook for many years in business and as a friend," says Paula. "She is the best insurance agent and she truly cares about her clients. Cyndi and her husband Jeff are very active in volunteering their time to help with Toledo events. I admire Cyndi and I can refer her to my friends, clients and family, and know that she will have their best interest in mind."
With both of her children now in college, Cyndi is always looking for more to do in the community. "I love Lewis County," she says, "all the people and the opportunities to do things. I think the livability of it is wonderful. Our quality of life is really good here. I truly appreciate the support and trust of the community and look forward to serving others in the future."
Farmers Insurance – Cyndi Philbrook Agency
208 Cowlitz Street
Toledo
360-864-4774
cphilbrook@farmersagent.com
Sponsored