Stevie Wonder said, "Music is a world within itself, with a language we all understand." While everyone can objectively appreciate music, I'd argue that to truly understand it, one must take the time to learn.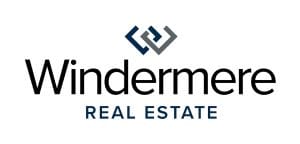 Roxanne Armstrong shares the joy of music with her students. As the owner of Hub Music, she's a firm believer that musical education shapes well-rounded humans. "Research has proven that you improve IQ, test scores and SAT scores with music," she says. "Kids do better in science and math and reading … I like to teach the whole person."
Hub Music opened in Centralia in October of 2017. Roxanne, a member of the Music Teachers National Association, is the only vocal and percussion teacher for 50 miles, and one of the few piano teachers in our area. "I wanted to bring the fine arts down here," she says.
Roxanne holds a Masters in Education and is also a member of the Lewis County Music Teachers Association.
After teaching language arts, music, dance, fine arts and drama for 33 years in several Washington schools, Roxanne wanted to focus on a more personal approach. When her husband retired, they decided the small-town feel of Lewis County was where they wanted to call home. "There are super nice people here," she says. "I've gotten a lot of support from this community. It's a little bit more laid back here than Olympia. I love the downtowns of both Centralia and Chehalis."
Roxanne likes teaching privately and in small groups, which builds a musical community. As a traditional school teacher, she only had a short amount of time to work with students. Now, she has much more flexibility. "When I'm working one-on-one with someone, I get to know them and their family," she says. "I can see the progress."
Music was a way of life for Roxanne growing up. "My mom played the piano every night and she would sing with me and my two sisters," she remembers. "My parents were really generous. They gave us a lot of music lessons."
Roxanne's grandfather is Les Armstrong who taught at Olympia High School and founded The Olympia Symphony.
Her childhood was filled with choir, band and orchestra, as well as voice and drum lessons. And she was part of the Capital Area Youth Symphony. In high school, she directed the musicals Jesus Christ Superstar and Hair when her drama teacher was pregnant.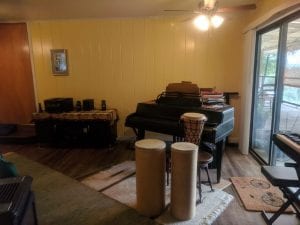 Roxanne was classically trained as an exchange student in Austria at the Vienna Conservatory – their first American female percussion student.
In her many years of teaching music, Roxanne has witnessed the difference learning music can have. She recalls one high-energy student whose family spoke two languages. She experienced issues with communication. "Months after taking lessons, I gave her one advanced book," Roxanne shares. "She walked in one day and played something two and a half years ahead of her lesson. I asked her, 'How did you do this?' I just realized that music was her language and now she could speak and express herself."
Hub Music offers classes in piano, singing and percussion for kids as young as seven, all the way up to adults. With both private and group lessons, participants enjoy feedback from other students coupled with lots of praise and fun.
Kids' after school music enrichment classes are also available at Hub Music. Children sing and use movement to learn piano and drums. Roxanne uses flashcards to teach musical symbols with rhythm exercises so students physically learn what the notes are. "We actually do movement with it," she says. "Rhythm is a huge part of the piano."
Students perform at recitals during the holiday season and will also perform at the Lewis County Music Teachers Ribbon Festival where Roxanne will be judging percussion and rhythm this year. They've performed at Stillwaters Estates and Roxanne hosts small recitals at her studio. She's open to more opportunities for recitals and is available to work with a local school teaching private lessons as well.
Hub Music brings world-class musical possibilities to Lewis County. Roxanne's goal is for everyone to have a lifelong passion for music. "I think music makes a human being – like crying and loving people," she says. "It's just part of the whole human experience. When we're totally moving towards STEM, we're missing the whole human aspect of education. I think we need more education, not less. For some kids, music is their language, so you're cutting out a way for them to express themselves."
With Roxanne's passion for music and her extensive teaching experience, Hub Music is a fantastic addition to Lewis County. "I truly admire Roxanne Armstrong and I have total confidence in referring her to my friends and clients," says Paula Burrows, Managing Broker/Realtor at Windermere Centralia. "Roxanne has a passion and a gift to teach fine arts to her students. She's highly talented and skilled in music and voice, and she has decades of experience. Her students are blessed to have her as their teacher and mentor. I am truly thankful to call her my friend and happy she is teaching music and voice in Lewis County."
Experience

or

Share

the

Joy

of

Music

Today
Roxanne is offering a special holiday price for new students. Get two months of lessons for only $200, instead of $240. That's just $25 for a 30-minute lesson and a savings of $20 per month. This is an introductory offer for new students only. Experience the joy of music, or give it as a special holiday gift – one that keeps giving back for years to come.
Hub Music
360-628-6029
hubmusic2@gmail.com