Did you know that the complete NFL season is more than 250 games long, with approximately 17 million people watching live games at the stadium? If you can't make it to CenturyLink Field, don't feel left out.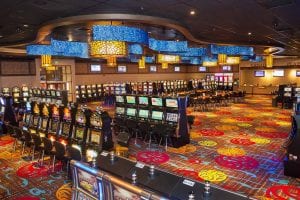 Break out your jersey, face-paint, and 12th Man spirit because the next few weeks are pigskin crazy. But instead of watching the games from your couch, rec room or man cave, mix things up and enjoy them at Little Creek Casino Resort, less than an hour from downtown Centralia.
At Little Creek, each game comes with food and drink specials, gaming promotions casino-wide, and big-screen TVs galore. Games are streamed in the Starlight Lounge every Sunday, Monday and Thursday. While you watch, ask your server about that day's football food and drink specials. The Lounge hosts an array of live music, karaoke and DJ'd dance parties each week with Happy Hour drinks from 12:00 p.m. to 3:00 p.m.
The Washington Post reports, "Today, an estimated 59.3 million people play fantasy sports in the United States and Canada, with each player spending an average of $556 per year on league dues and online entry fees."
Why give up your hard-earned money when a Pigskin Pick Payout could earn you a share of cash and prizes? "Make your picks from 8:00 a.m. on Mondays until midnight on Saturday," says Promotions Coordinator Jennifer Brines. "Be in the top five to win cash prizes and a free Starlight Starter or be the last place person and win $50! Be in the top ten overall for the season and win your share of $15,000 cash!"
Play Table Games Touchdown during Seahawks games; pick a square on the game board to earn entries toward football gear. For Table Games Touchdown, squares are earned from craps and roulette play with drawings for team swag held during Seattle games. $25 is paid per quarter, double if you're present to win when your name is called.
And try your hand at Red Zone Riches, a poker room promotion running from September 9 through December 30. During Red Zone Riches, entries are earned for every hour of poker play. For playing a full house or better, you'll receive a square on the football board. Drawings are held during Seahawks games with $25 paid out each quarter and an extra $25 per quarter when playing live poker.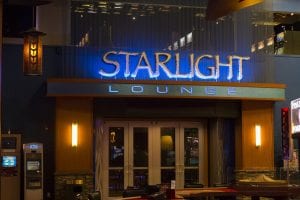 Turn football night into a pre-holiday escape by checking Little Creek's exciting event calendar and then booking one of their decadent resort packages. Football games may be stressful for diehard fans, but after a session in the spa or 18 holes of golf, you're sure to be ready for next week's match. Check out resort promo codes then call 800-667-7711 to reserve your spot.
Considering that statistically a hotdog, beer and soda would cost nearly $20 at the stadium, you can stock up on multiple Little Creek dining specials for the same price. Whether you prefer casual or fancy, a quick espresso or leisurely cigar and wine, there's always something for everyone.
It's estimated that more than 15 million Americans watch each televised football game. Throwing tailgate BBQs is fun, weather permitting. Hosting a viewing party is great, until it's time to clean, shop and cook. Little Creek is the perfect compromise. Close to home with no post-game clean-up required. Amazing food and drink, delivered to your table without having to miss a minute. Regardless of the final score, that's a win-win evening.
Little Creek is located at 91 West State Route 108 in Shelton. If you're not already a Players Club member, join online before your visit to ensure the best discounts, deals, promos and benefits around. And don't forget: Go 'Hawks!
Sponsored