Social Media is a powerful tool for reconnection, both to people and places. Most towns have dedicated pages now. These pages are a fantastic place to share information and reminisce. Locally, there is one page that stands out from the rest. "You might be from Chehalis if" is a goldmine of local history and lore.
Since 2011, the community-based Facebook page dedicated to all things Chehalis has been a wealth of information, past and present. The brainchild of local optometrist Dr. Robert Burrows has been supported by memorable locals such as former radio broadcaster Steve Richert. This group is full of fun from today to yesteryear.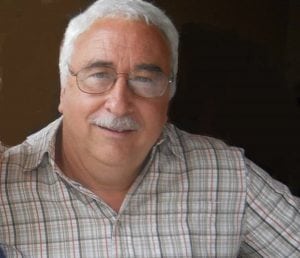 The "You might be from Chehalis if" page features current events, obituaries and the achievements of current and former Chehalians. It's a place to share memories as well, and the comments are a treasure trove of information that might otherwise be lost.
Steve has compiled an impressive photo archive of downtown buildings and houses in the various neighborhoods. Vintage photos and posts encourage memory sharing across generations of participants.
Sometimes a post from years ago will resurface with new comments sparking a whole new conversation, such as a recent regeneration of a 2012 post. The original post asked for memories about the old Chehalis High School that was condemned after the earthquake of 1949. The post has over a hundred comments, some from six years ago, some from three years when the post came up again, and even more from this year. These layers of stories offer a rich perspective on something not many remember today.
Steve often posts a photo focused on a small part of a building's features and ask the group to guess where it is without giving the answer to others. He came up with the idea from watching games shows. "It satisfies my desire to be a game show host," he says. If the group is stumped, clever clues are offered until Steve gives up the answer, often creating a cascade of comments about related memories.
The page also satisfies Steve's love of media. "The page gives me a lot of enjoyment," he says. "It allows me to continue my career in the media. Instead of broadcast media, it's social media, but working on the projects of my choice." He devotes ten or more hours each week to the page.
A recent series of posts commemorated the construction and completion of new Chehalis schools. This was preceded by incredibly detailed photo documentation of the now empty Cascade and R.E. Bennett schools. The photos offer a look into the childhood memories of countless Chehalis students. It's like walking the hallways again as a small child. The juxtaposition of these historical images alongside pictures of the new school is a unique collection that can't be found anywhere else.
The Lewis County Historical Museum is Steve's favorite place to find information to share. "I love digging into history and historical photos," Steve says. "[I] thank the Lewis County Historical Museum, including the late Margaret Shields and present and former directors Jason Mattson and Andy Skinner, and Julie Zander McDonald and other local historians for their excellent work."
Steve and Robert credit the community's contributions for the page's lively interactions. "People participating in posting and interacting with one another is the best way to contribute and support the page," says Robert. "Support comes from participation whether a simple like or thumbs up (or the other direction)," says Steve. "Comments and replies are encouraged and shares show you care. Corrections and suggestions are also welcome."
The page offers a way for those who no longer live in the area to stay connected. "There are several members who've expressed their appreciation of the site to keep them in touch with Chehalis," says Steve. "Many express how much they miss living here."
Steve himself now lives in Beaverton, Oregon, yet still remains devoted to sharing his love for his hometown. "My personal thanks to Robert for establishing this site and asking me to help with its execution," he says. "I relay the joy it brings me to be a part of it all, connecting with all the people I've had contact with in the past and all the new friends I've made, if only through the internet."
A shared love of the wonderful community of Chehalis is truly what keeps the "You might be from Chehalis if" page going. And through the joint efforts of Dr. Robert Burrows and Steve Richert, the page remains a fantastic representation of the community – both past and present.