Summer always seems too short. But while it's here, where are the best places to cool off and get wet? There are plenty of refreshing pools, spray parks, rivers and lakes around Lewis County and many fun places to get wet when the temperature rises. Escape the heat and enjoy the sunshine while it's still here.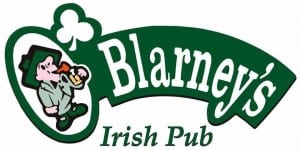 The outdoor community pool in Chehalis has been a favorite swimming destination since 1959. In 2014, an exciting two-million dollar renovation revamped the pool to a modern design. The new Gail and Carolyn Shaw Aquatics Center includes slippery slides, water toys and an easy-access beach-entry-style pool. It's open from 11:30 a.m. to 2:30 p.m. and 3:00 to 6:00 p.m. for open swim. The cost is only $5.
Monday to Thursday, adult lap swim is open from 7:30 to 8:30 a.m. for $3.
Check out Recreation Park's kiddy spray park, which is free. It's open (weather permitting) from 9:00 a.m. to 8:00 p.m. Find this cool-down spot at 401 SW Parkland Drive in Chehalis.
The twenty-five meter Centralia Community Pool has a depth from three to twelve and a half feet. At 81.5 degrees and indoors, this is a year-round swimming option. There is a slide and diving board. Featuring a junior pool at 86 degrees with depths from six inches to two and a half feet for the wee ones. Wide steps the length of the pool are great for introducing little ones to the aquatic environment. On Fridays, enjoy a movie with the Dive-In Theater at 7:00 p.m. Bring your inflatable cushion and enjoy a show while you float.
The newest water attraction in Lewis County memorializes those who served in the armed forces. The .61 acre Pearl Street Memorial Plaza was constructed in 2017. The splash pad is a great place to get cool safely. Fountain hours are 11:00 a.m. to 9:00 p.m. Amenities include picnic tables, a playground and public restrooms. Find it at 539 North Pearl Street in Centralia.
For those who prefer a more natural body of water to cool down when the mercury tips the thermometer, Lewis County is full of beautiful lakes and rivers. Just remember to always follow laws and safety rules when swimming in any body of water.
Mayfield Lake Park features a swimming area, plus a playground, volleyball court, horseshoe pits and picnic area. Open year-round, Lake Mayfield has a day-use area perfect for visitors. Parking is $5 on weekends and holidays in the summer months. The site also has boat access and you'll enjoy great fishing. Make the fun last longer with a family camping trip. Find Mayfield Lake Park at 180 Beach Road in Mossyrock.
Mossyrock Park is a year-round day-use area with $5 parking on summer weekends and holidays. The swimming area is near the playground and other amenities, making this a great place for a day of water fun and barbecuing. There's also a boat launch and fish cleaning station. Find this park and access to Riffe Lake at 202 Ajlune Road in Mossyrock.
Local families historically went swimming at Lintott/Alexander Park on the Chehalis River. At one time, they even had a lifeguard on duty. The picturesque park today features river access, a playground, kitchen and winding trails. Find this gem off of Hwy 6 at 1101 Riverside Road West.
Schaeffer County Park is open seasonally on weekends from Memorial to Labor Day. It's day-use for activities such as swimming and fishing, plus there's a playground and plenty of space for any size picnic. With fourteen acres and a footbridge over the Snookumchuck River, there's plenty to explore. Located one mile north of Centralia on State Route 507, Schaeffer Park is a natural oasis that's not to be missed.
South County Park in Toledo has it all! Swimming, fishing and boating are all part of the fun. Also featuring a playground and picnic area, this forty-three-acre park is ideal for summer fun. The pond is stocked with trout, making it a fantastic fishing location. The calm waters are great for canoeing and kayaking. South County Park is located at 212 Ray Road in Toledo.
A little out of Lewis County but worth the drive is the Tenino Quarry Pool. This unique swimming spot has towering stone walls, a whimsical waterfall and a beautiful pool. The former sandstone quarry features a diving board and a shallow pool for younger swimmers. Open Wednesday through Sunday, from 12:00 until 6:00 p.m., plunge into this one-of-a-kind pool at 399 Park Avenue West in Tenino.
Make summer memories while plunging into refreshing waters. So grab a towel and check out these great Lewis County locations.