County-wide transit expansion is a hot topic, but what about services in the Twin Cities? Great news for those living in Centralia or Chehalis – Twin Transit's service expansion hours start on July 16.
Here are a few of the new changes:
All routes will run weekdays until 9:00 p.m. instead of the current 6:00 p.m. end time.
Route 30 and 22 will start at the same time as always, but route 12 will start at 6:00 a.m. instead of 5:00 a.m.
All Saturday routes will run from 8:00 a.m. until 6:00 p.m., instead of stopping at noon.
A new Sunday Service Express will operate from 10:00 a.m. to 6:00 p.m. The new route will include both Centralia and Chehalis with the typical route 30 and some additional of parts of route 12 and 22. The Sunday Service Express will operate on a forty-five-minute frequency and run from 10:00 a.m. to 6:00 p.m.
This equates to a twenty-three percent increase in service – a big difference for the public. By taking the slack off route 21 A and B and eliminating duplicate service hours, Twin Transit is reallocating service hours to other routes. This helps standardize and equalize services. If ridership goes back up on route 21, Twin Transit can incrementally add service hours to meet the need.
These changes stem from new General Manager Derrick Wojcik-Damers' fresh perspective. "I had felt that, since I started in January, the bus service that we were offering just didn't make a lot of sense," he says. "So what I asked operations to do was to track ridership metrics to see where the ridership was."
Routes, stops and days were all examined for trends of overutilization and dead hours, among other things. The resulting data contained some surprises. "That taught us something," says Wojcik-Damers. "We had not been looking at those types of metrics for years. It opened up our eyes to figure out how to be more efficient with the service hours that we are paying for."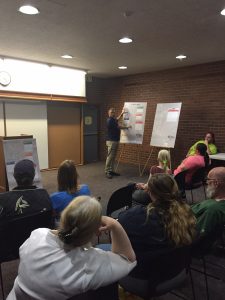 At a cost of about $55,000 per year, the service expansion only increases service hour costs to about fourteen hours per week. With five extra hours for all routes on Saturday, that equals a twenty-hour increase in service hours per week. With an increase of sixty service hours on weekdays and eight hours for the Sunday service, there's a total increase of eighty-eight hours of service. "By reorganizing and looking at how we have spread it around and equalized it, we are able to provide eighty-eight hours of service at the cost of only fourteen hours," says Wojcik-Damers. "That was a huge win. This will basically restore, for the most part, all of the services that were cut in 2014."
More changes could be coming to transit services in the Twin Cities in the near future. "We are going to continually measure our metrics for all routes for all days from this moment going forward and reassess our service to the public every six months," says Wojcik-Damers. "No more not paying attention to this or not looking at it. It's going to be a part of our routine." The next period for public comment meetings is in October for the next set of changes which may go into effect in January.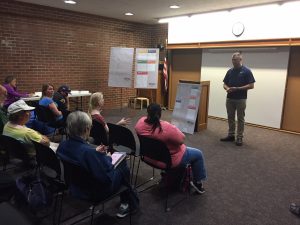 The most obvious future expansion would be to extend Sunday service all day. "It's not the best Sunday service that I wanted, but it's what we can afford right now," says Wojcik-Damers. "In the future, if Sunday ridership grows and people really do use it and capture that service, as money becomes available, the route could be extended. That's what I wanted but couldn't do yet. We had a lot of conversations about what we wanted and what we could do and found a compromise for Sunday."
Wojcik-Damers encourages those who have an opinion on transit to share it. "If you want your voices heard, participate in these conversations," he says. "We are going to listen to you and provide the best value that we can to the entire community."
People are invited to share their thoughts via comment cards in the office and on buses. Wojcik-Damers also encourages interested parties to attend Twin Transit's monthly public board meetings the third Tuesday of every month at 9:00 a.m. at the Twin Transit Administrative Offices.
"We think that this is a good start," says Wojcik-Damers. "It gives back almost everything that was taken at a cost that Twin Transit can afford. As money becomes available, we're going to continue to figure out where we can funnel that into service."
Twin Transit
212 E. Locust St.
Centralia
360-330-2072
info@twintransit.org