Spending quality time together as a couple can help you feel more connected. But taking the time and creativity to plan date night can take away some of the fun. Here are some ideas for an unforgettable date, no matter where you live in Lewis County-including a few you may not have thought of. Choose one or make a day and night of it and really show how much you love your partner.

Centralia
For a full day of fun in Centralia start at Judy's Country Kitchen where you'll find one of the best breakfasts in Lewis County. After you fill up on some grub, it's time to hit the streets and search for a fun memento or an old treasure in one of the many unique shops.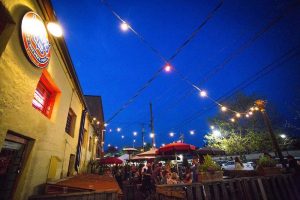 Grab a lunch of bangers and mash and catch your favorite game on TV at O'Blarney's Irish Pub. Be sure to stop for cute couple's selfies at Central and Art Parks. Or take your photo opportunity up a notch and book a couple's photoshoot with Mandi McDougall Photography.
Then head over to McMenamins Olympic Club to shoot some snooker and catch a movie. With a beer or hard cider and a pizza, the cozy theater is a wonderful place to snuggle up. You can even make the date last into the next day and rent a room at the historic pub.
Chehalis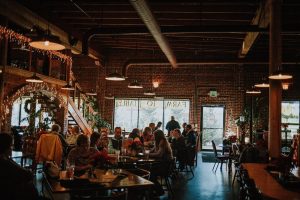 In Chehalis, start your day with a trip to Shakespeare & Company for coffee and a homemade artisan pastry. While there, find a book of poetry to read to your love. Then lunch in the courtyard at Jeremy's Farm to Table is always a treat or enjoy live music there for dinner.
Get competitive and play a few rounds of mini-golf at Shankz Backlight Mini Golf. Then pretend you're kids again and battle over arcade games. Or, for real golfing action, head over to Riverside Golf Club and have dinner on the Rooftop Lounge.
For a celebration to remember, an unforgettable meal at Mackinaw's Restaurant is sure to please. A night at Holiday Inn Express in one of their comfortable and cozy jacuzzi suites will make the date unforgettable.
Southern Lewis County
For those in the south part of the county, start your day finding all the colorfully decorated roosters around town and stop for a photo opportunity under the giant egg. For a heart-pounding adventure, try Skydive Toledo.
For lunch, find a mouthwatering burger at Betty's Place. Grab an ice-cream shake and sit by the Cowlitz River. Visit the tasting room at Bateaux Cellars in Toledo and sample some of their award-winning wines in the beautifully appointed winery. Rent a rustic A-frame cabin on Airbnb at Camp Singing Wind, a former Camp Fire Girls campground turned permaculture farm.
Western Lewis County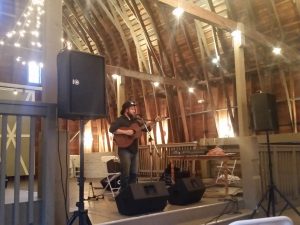 On the west side of the county, inspire romance with a leisurely walk or bike ride on the Willapa Hills Trail. A stop at Outfitters Coffee Co. in Adna will get you going. Make sure to take a minute to push your love on the swing under the huge tree out front. Pack a picnic lunch and drive out to the beautiful Boistfort Valley. Stop at Rainbow Falls State Park and enjoy lunch at one of the most dynamic areas of the Chehalis River.
To hear live music, visit Willapa Hills Farm and enjoy their American Roots Music series. While there, make sure to get some of their amazing handcrafted cheese. Dinner and drinks at Evey's Café and Lounge will help you both refuel from the long day outdoors.
To round out a perfect day, find solace at the Chehalis River Cabin. Relax and unwind on cedar Adirondack chairs with your cheese and a bottle of wine from Agate Creek Cellars overlooking the river at this private cabin in the woods.
Eastern Lewis County
There are many fun activities in the east part of the county also. After a stop at Rivers Coffeehouse & Bistro for breakfast and tea, let nature be your guide and go waterfall hunting.
End the evening with a romantic boat ride with boat rentals from Lake Mayfield Resort and Marina. Or have fun all year round with bowling and air-hockey at Morton Victory Lanes. For an extended romantic weekend, book The Star of the North Suite at the castle-like Adytum Sanctuary. With a private Jacuzzi and views of a vineyard and Lake Mayfield, you and your sweetie will feel like you're in another country.
You don't have to travel to have a romantic time with someone you love. Lewis County is full of romance, music, fabulous food and fun. Show your love how much they mean to you with a surprise to one or all of these great locations, right here in your own backyard.