Happy New Year Lewis County! It's crazy how fast time flies. Some of us will miss 2017, while others aren't too sad to see it go. Either way, a new year can mean a fresh start – a chance to set and achieve new goals. Unfortunately, it's common knowledge that many New Year's resolutions are long forgotten by March, but there is a solution. The answer is to break down your goals into daily habits and build these into your life. It also helps to make goals that are more comprehensive, so you're less likely to get bored and walk away. Here are a few suggestions for New Year's resolutions that will positively impact your life, along with where to find the support to best achieve them here in Lewis County.
Build Community
Studies have shown that positive relationships contribute strongly to our overall happiness, health and longevity. One study from the National Institute of Health summarized it best, "Social relationships—both quantity and quality—affect mental health, health behavior, physical health and mortality risk." There are lots of ways to build positive relationships here in Lewis County. Here are a few places to start:
Give Back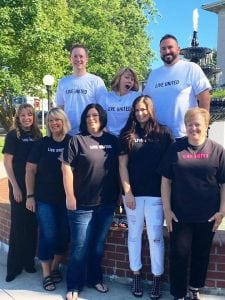 Contributing to your community and giving back to those in need are both proven to improve overall happiness. They also give you a sense of purpose and meaning, which has exponential benefits of its own. Joining a group like Kiwanis, Shriners, Rotary or Elks is a great way to give back. Many of these groups engage in charitable projects, both at home and abroad, throughout the year. Here are a few other ways to engage and give back:
Get Healthy
Ok, I know, getting in shape is probably the most common and most easily abandoned New Year's Resolution. Still, having a healthy body is so important to your overall happiness, it simply can't be left out. There are many opportunities to get fit here in Lewis County. Here are a few to get you started:
Go On an Adventure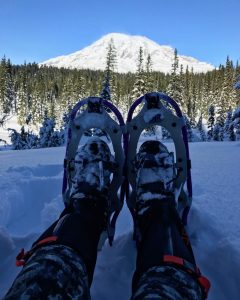 This year, embark on a new adventure! There are so many things to explore, you could find something new every month, week or even day. Here are a few ideas to get you started:
Learn Something New
Life is full of new things to learn and experience. Here are just a few of the many opportunities to grow in Lewis County. After all, you never want to stop learning!
As we embark on a new year and you commit to your own resolutions, be sure to select ones that will enhance your life, then find a supportive community to help you stick to it. In life, it's not really about losing weight or making more money. It's about living, and living is best when you build community, give back, get healthy, adventure and continually learn. Happy New Year Lewis County!