Throughout the year, our backyards are a birding wonderland. Whether you are new to looking for birds or a seasoned expert hoping for a big year, the 2,408 square miles of Lewis County holds incredible wildlife of the avian variety. Scanning fields, waterways and trees for local and migratory birds, people with binoculars and checklists are discovering that our neck of the woods is an excellent destination for birding.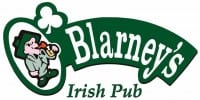 Over two dozen birding destinations await your peering eyes, with sightings ranging from shorebirds and swans to hawks, eagles and owls. Birders of all levels and abilities are discovering the beauty and appeal of exploring Lewis County.
Did you know that, according to the Audubon Society, there are over 40 million people who claim to be birders in America, or roughly one in eight individuals? Luckily for us, we live in one of the meccas of birding, thanks to diverse climates along the migratory paths of many species. If you haven't explored the birding world of Lewis County, it is an amazing experience, allowing you to witness wildlife in every corner of our community while marveling at the majestic beauty of our feathered friends.
To become a birder, you don't need much more than a pair of binoculars, a bird book and patience; but there are many organizations that can help you be on your way to becoming a birding expert. The best people to get in touch with are the Black Hills Audubon Society, which focuses on birding in Lewis, Mason and Thurston Counties. On their website, there are links to the Great Washington State Birding Trail App, opportunities for classes and a wealth of information, pictures and inspiration. If you have ever thought about getting involved in birding, this is the best source around.
While all of Lewis County is technically great for birding, we have a handful of destinations on either side of Interstate 5 that provide especially great chances of seeing some winged wonders and get you out exploring the majesty of our region. For starters, one of the many great birding destinations can be found in the Hanaford Valley, just a few miles from exit 82 on I-5. With two destinations right next to each other – Schaeffer County Park and Big Hanaford Road – birders of all levels have the chance to see dozens of species without a lot of effort. In the winter months, mergansers and ring-necked ducks, American bittern and geese are commonly seen.
Another classic for beginners is Ike Kinswa State Park, north of Mayfield and Mossyrock. Here you'll find eagles, herons, ospreys, hummingbirds, owls, grouse, geese and numerous species of ducks. There are over two miles of hiking trails to wander while searching for birds, making this an ideal destination year round. The best part of being here is watching the osprey fish, diving into the water and scooping out a trout, silver or a tiger muskie. If you haven't seen an osprey fish, come here and be awestruck.
After exploring both of these spots, head out to the east end of Riffe Lake to explore the Kosmos Unit of the Cowlitz Wildlife Area. Here, along ponds, creeks and wetlands, the birding is glorious for the majority of the year. In the fall months this corner of the lake is active with eagles and hawks swooping and soaring in the sky. The waters are also a good place to see Wood Ducks, geese and other waterfowl, while sparrows of numerous varieties dart back and forth, eating bugs and harassing the hawks.
The Chehalis Discovery Trail and Goodrich Road Pond is an excellent choice for those a bit more serious with their birding, as it offers the highest chance of seeing unique or migratory birds that may have accidentally come to Lewis County. Fantastic year round, walking along this flat trail will have you seeing a wide array of birds. In the winter, the seasonal pond commonly plays host to trumpeter swans, while the spring months show off nests of bald eagles and migratory shorebirds like the solitary sandpiper. This is also a fantastic place to see the colorful and beautiful plumage of wood ducks.
One of the overlooked, classic birding destinations is the Woods Creek Wildlife Area. With five habitat areas inside the Gifford Pinchot National Forest, birders who come here will be able to walk a trail and experience birding in many unique settings. Wood ducks frequent the ponds, while sapsuckers dart between trees and shrubs along the wide and family-friendly trails of the region. This makes for a fun weekend adventure with the kids, perfect to introduce them to the patience and quiet voices that are needed for wildlife watching.
Finally, no birding expedition would be complete without a fun expedition to Lewis and Clark State Park. With chances to see quail, woodpeckers, herons and even great horned owls, this state park is the perfect destination for a quick birding trip. With nearly eight miles of trails to explore, your birding will be mixed with hiking, giving you an excuse to wander the forests. For the best chances of seeing or hearing an owl, hike the park as close to sunrise or sunset as you can. Listen closely and, if you are lucky, you will hear unmistakable hooting and be hooked on birding.