Laree Neeley's family moved to Lewis County to be near her grandparents when she was 11-years-old. Her grandmother had a goat farm in Kosmos, a city only longtime residents of Lewis County remember and Laree's father helped with the construction of Riffe Dam. Once the construction was completed, there was no more goat farm or Cosmos, so Laree's parents moved to Centralia.
Laree is a Centralia High School alum, along with her children and some of her grandchildren. She has had a variety of jobs from owning her own restaurant to working at the hospital as a certified nursing assistant. Through her history, there has been one trend that has driven Laree—customer service. Laree shares, "I've always loved helping people and the customer service part of things." Laree's path and love for helping to serving has always led her to jobs that allow her to help others.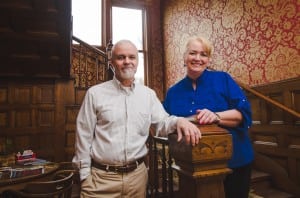 In 2002, she met Max Vogt who asked her to come work with him at Windermere Centralia. "I got into real estate because of Max. He was patient with me. He took me under his wing and he taught me. Because of his encouragement, you can't help but want to be here. And he's that way with all of us," Laree shares.
Laree's favorite part of her job is the fact that it is always changing. "With real estate, there's always more to learn and you get to meet new people all the time. And sometimes re-meet them when they come back to see you," Laree says.
When it comes to business, Laree knows it's all about building relationships. She says, "it makes you feel good when you've done a good job and people come back to see you." Laree also shares that being in real estate puts her in a special position to help impact the communities in Lewis County for the better.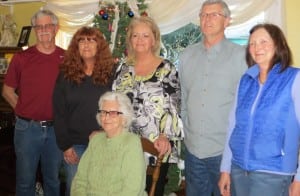 The Windermere Foundation gives money back to the local community. With each home sold, the agents pay a fee that goes into a collection that later gets returned to the community. Laree has been the chairman for the Windermere Foundation since 2002. Laree says, "It's wonderful because the money gets to be spent in our own community." Windermere Centralia typically elects to give the money to support children living in poverty or homelessness. "We've bought school supplies and clothes. We have given money to the schools so they can help the kids however they need help," says Laree.
Laree shares that the most important thing in her life, and what really drives her to be a realtor, is her family. She shares, "I don't really have any hobbies other than my kids and grandkids." And to her, family is the most important thing in the world and it is a shame when families can't live close to each other.
Laree says, "I want this to be a community where families can stay and be near each other – where you don't have to travel far to see your grandkids because they didn't have to move far away to find what they needed."
With four kids and ten grandkids and another on the way in February, Laree's family is her passion and her drive. "I really believe this is an area where people want to come. This is the halfway point to Seattle, Portland, and the beach!" Many of us are familiar with the moniker "location, location, location." And in Laree's opinion, it would be location, location, location and family.
As a realtor, Laree is in a unique position to impact positive change in Lewis County. When it comes to helping to build a brighter future for Lewis County, Laree says, "we need to make sure we have new businesses and new homes. We need to give people a place to come to. We don't have to go to Tacoma to get that. We can make that happen right here."
A desirable job market, a variety of businesses, and plenty of homes for families to live in is a tangible future and looks to be on the horizon for Lewis County. "There is so much history, beauty and love in the old buildings here," Laree says. It's one of the things that set Lewis County apart. With more restorations and renovations happening in downtown Centralia, it is becoming easier to see the bright future for Lewis County.
If you also have a dream of building a future and a family in Lewis County, call Laree Neeley at 360-807-3887.
Sponsored