These days, successful education is truly a global undertaking. Information and knowledge move around the world at lightning speed, and well-rounded students learn from instructors with a lifetime of expertise and unique experiences. September 19-22, 2023, The Evergreen State College welcomed a delegation from Germany's Weihenstephan-Triesdorf University of Applied Sciences (HSWT) in Bavaria as well as faculty from Debre Markos University in Ethiopia in an effort to build ties between the schools and a strong, collaborative future for everyone.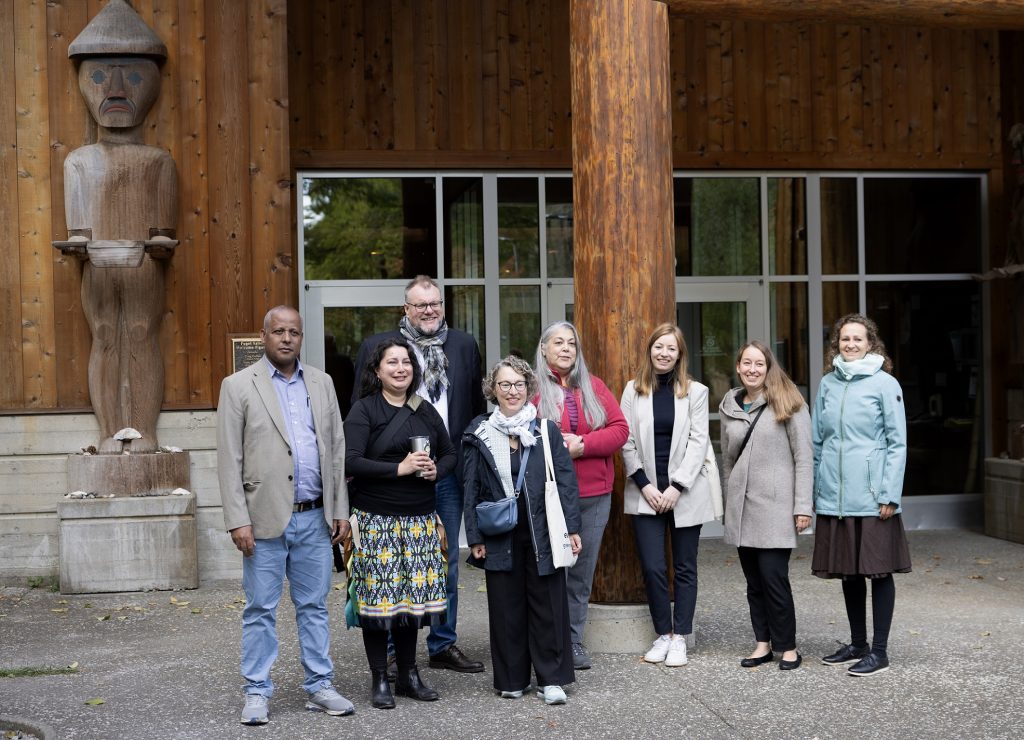 Evergreen Welcomes International Exchange Partners in Education
The delegation included Jennifer Gerend, who currently teaches at HSWT but previously was an instructor at Evergreen. She was joined by six colleagues, including HSWT's VP for Diversity and International Studies as well as active faculty from Debre Markos University. HSWT provides funding for two Evergreen graduate students that covers room, board and travel for a term from March through June 2024 and again in 2025. Evergreen is exploring similar partnerships with their Ethiopian colleagues.
The other guests included Dr. Sayeh Kassaw Agegnehu from Debre Markos's Institute of Land Administration and Prof. Dr. Habil, Carsten Lorz, Marina Beck, Barbara Mayrock, Christine Schleicher and Eva Zech, all from HSWT.
Lorz, HSWT's Vice President for International Affairs and Diversity, looks forward to future exchanges of ideas and people in a long-term cooperation between Evergreen College and HSWT.
While in Olympia, the visitors had a full schedule of activities in and around the college as well as neighboring historical sites and iconic Northwest landmarks. These included meeting campus leadership and receiving an Indigenous Arts campus tour, exploring the Squaxin Island Museum and community garden, visiting the Olympia Farmers Market and a campus sustainability tour.
Relationships and Academic Collaboration Drive The Evergreen State College Forward
Kristina Ackley, associate dean for Experiential Learning and Native Programs at Evergreen, says this visit came about "in a very Evergreen way: relationships and academic collaboration." Gerend taught at Evergreen before moving to HSWT and the partnership grew from both schools' passion for sustainability and global outreach.
HSWT's partnership is focused on planning and sustainability, Ackley explains, and a great fit for graduate-level students in The Evergreen State College's Master of Environmental Studies (MES) and Master of Public Administration (MPA). Those students wishing to learn more about participation can reach out to Ackley directly at ackleyk@evergreen.edu. In early October, she hopes to have the information on the school's study abroad webpage as well.
Gerend is also excited for the collaboration. "Knowing the deeply environmental missions of Evergreen and the HSWT, I think there is great potential in this cooperation for faculty and students," she says. "In particular, master's degree students already have a strong foundation and are often on their way to important leadership roles—what a powerful moment to help an exchange happen."
"Exchanges are a tried-and-true method of opening minds and building networks," Gerend continues, "which the world really needs, and we are lucky today to be able to innovatively maximize and extend the in-person connections with virtual ones, such as the online lecture series. For faculty and administration, this cooperation is also an open door to learn from each other. I think, for instance, the Evergreen curriculum model will be really fascinating for my German colleagues. I suspect our delegation will be wearing geoduck t-shirts when we head back to Germany – and they might be ironed."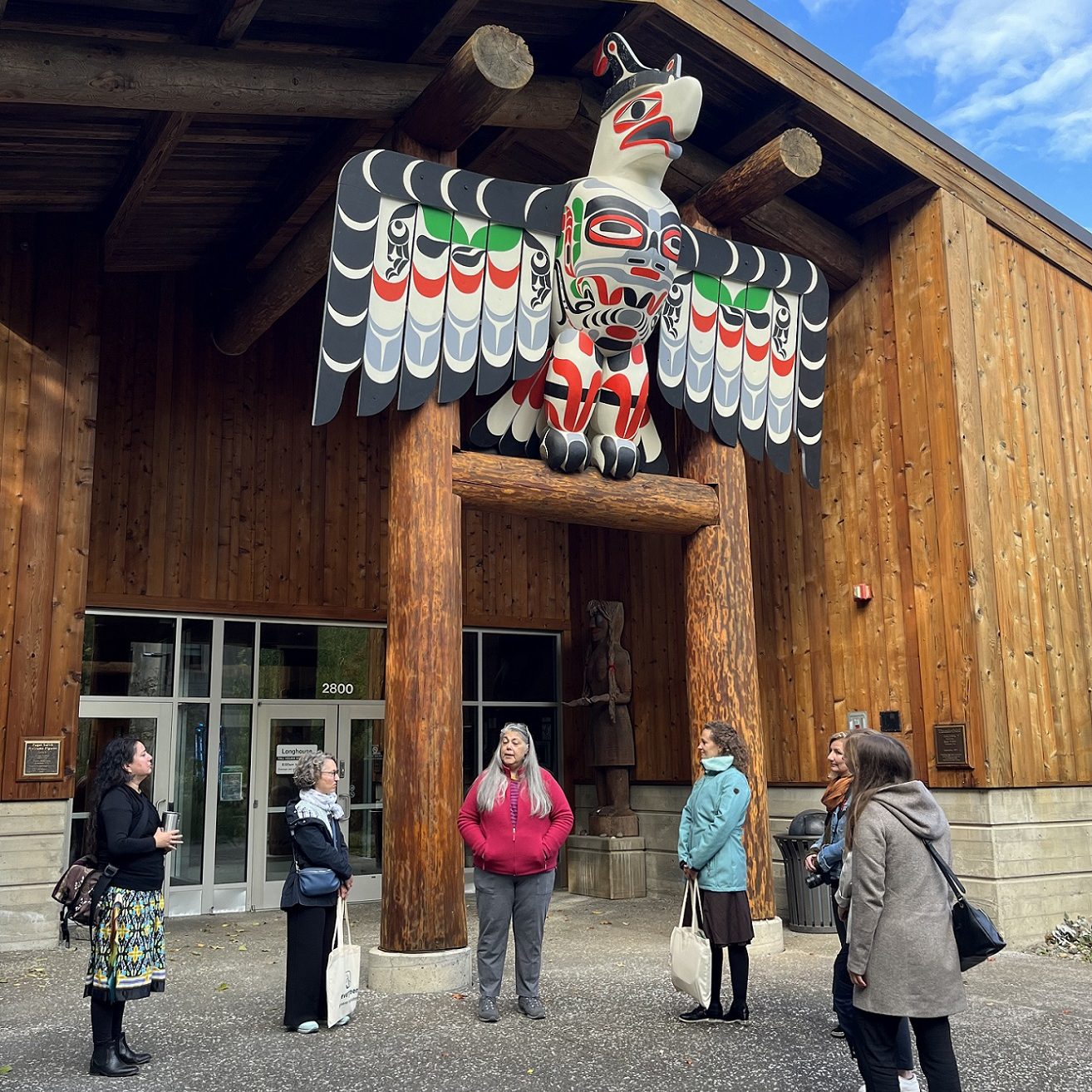 The Evergreen State College Offers an Educational Path as Unique as Each Student
Evergreen students are granted the freedom to design their own unique educational path to success. Whether they choose a pre-built curriculum or shape their own from an offered field of study, professors, staff, mentors, advisors and administrators work tirelessly to help everyone succeed. Undergraduate, transfer, graduate, international, continuing education or certificate-level students can build the program or degree that's right for them and their future goals.
There are special programs for adult students with prior learning experience, undocumented or DACA-designated and Native Pathways for Native American or Indigenous communities. They even have a Tacoma campus in the diverse, historic Hilltop district.
Now, thanks to learning exchanges like this one, the school sprinkles an authentically global flavor on classwork and learning. If you or someone you love wants to take the first step, continue or change directions on their educational journey, read more about Evergreen's admission process, available financial aid or sessions with a counselor. Email admissions@evergreen.edu or call 360.867.6170 to schedule a tour. While there, pick up a geoduck t-shirt of your very own…ironing not required.
Sponsored