The 4th of July is about patriotism, food, fun and – best of all – fireworks in the eastern parts of Lewis County. We may not be able to congregate for parades or fireworks, but there are other creative options when it comes to having a fun and safe 4th of July. Here's a complete guide on how to celebrate America's birthday locally.
Onalaska
Onalaska's The All In hosts their annual Independence Day Celebration on Saturday at 1783 State Highway 508. Enjoy great food and drink specials all day and stay to enjoy the small but impressive fireworks display around 10:00 p.m.
Mossyrock
Mossyrock Fire Department's annual fireworks show is a dazzling display starting at dusk on the 4th of July. Set up your seat behind Mossyrock School and remember, social distance practice is encouraged.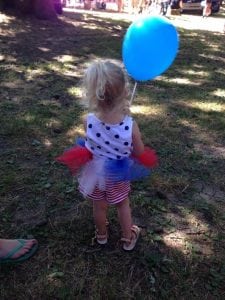 Randle
The annual Big Bottom Blast Fireworks display hosted by Randle Firefighters' Association starts at 10:00 p.m. at White Pass Jr. Sr. High School. Spectators should stay in smaller groups and follow the governor's distancing and facial covering requirements. Donations for the fireworks are collected on-site or can be mailed to Fireworks, P.O. Box 351, Randle, WA 98377. Also, find a new treasure at the yearly Flea Market from July 3 to 5 behind the Randle Fire Station.
Packwood
Sponsored by the Packwood Fire Department Staff, the Community 4th of July Fireworks Display is always fun. Sunset is at 9:03 p.m. and the fireworks will begin when it's dark. The display will be across from the Packwood Fire Hall and can be seen from almost anywhere nearby. Come early to get parking at nearby businesses and avoid blocking streets or parking on the highway, please.
Celebrate America with these beloved traditions even if they are a little different this year. Enjoy time with your family, see fun fireworks displays and eat yummy food for a festive 4th of July.