Those who live or attend school in Centralia's Borst neighborhood will soon have safer accessibility and a more visually appealing street. The Borst Avenue Improvement Project will increase pedestrian and bicycle safety, beautify the area, and create a smoother drive for vehicles between Eshom and Johnson Roads.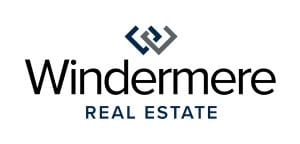 The improvements are desperately needed. Centralia Middle School serves 510 seventh and eighth-grade students, while Centralia High School educates another 884. These students, as well as local residents and those accessing local churches and businesses, will soon enjoy a much safer route.
Previously, there were no sidewalks connecting the middle and high schools. When the school was built in 1969, it was in a more rural area that didn't have or necessarily require sidewalks. The lack led to many students walking back and forth along the road's edge. During our long wet season, large puddles on the road created further problems for pedestrians, bikers, and drivers. Inexperienced drivers going to and from school also increased risk of an incident. Fortunately, the new roadway will be safer and more enjoyable for all. With the modernization project currently underway at Centralia High School, the Borst Avenue project's timing couldn't be better.
"From the beginning of this project, I've been really excited because it's a forward-looking improvement to a difficult ongoing problem," said City Councilor and Mayor Pro Tem Max Vogt. "The design is futuristic, representing the new urbanism that gets people out of their cars, walking and connecting with others. It's a human roadway for bikes, walking, rollerblading and more. Plus, it's all on one side so people see each other and say hello as they walk by. This is what the future looks like and it's how people want to live now. It's a vision for our city that is going to be looked at as a future model for how we want to develop – a reimagination of transportation."
Student Advocacy
The Borst Avenue Improvements Project began after Centralia High School ASB members raised concerns in 2016. After taking their plea to the school board, city council, and county commissioners, the project became a topic of consideration. After responses from stakeholders and residents, officials decided to jointly request funding.
A Transportation Improvement Board grant will cover 75 percent of the $3 million project. Since the area is both inside and outside city limits, the remainder of the cost is shared between the City of Centralia and Lewis County. The county's budgeted contribution for the improvements is around $500,000, with Centralia contributing about $750,000.
"This is the response of whenever there are two jurisdictions side by side," says Centralia Mayor Lee Coumbs. "There are rules by both the City and the County and you have to find compromise someplace. We now have the compromise."
After consideration and input, planners decided to move the existing lanes and add an extra-wide shared walking and biking path. A buffer will be placed between the two-way street and the ten-foot-wide pathway. The currently rough roadway will be replaced with new lanes that will have new base rock and asphalt, greatly improving driving conditions.
The design incorporates area beautification with a four-foot-wide curbed planting strip between the path and roadway. The area will have grass, foliage, and small trees to absorb the runoff and infiltrate it into the ground. The buffer also acts as a drainage system for stormwater, preventing it from going into citizen's yards.
Centralia's SCJ Alliance is providing civil engineering and landscape architecture services for the project. Although residents living in the construction area can use Borst Avenue, there is a closure to all other drivers between Johnson Road and Eshom Road until the project is complete. Barricades are set so residents' cars can pass through, maintaining neighborhood access.
Current Progress
Impacts on those living in the construction zone are being minimized as much as possible. "For folks that live there, we will keep the road open," says Centralia's Public Works Director Kim Ashmore. "Please understand that we are trying to maintain their access. When a driveway will be blocked, the team goes door to door to let residents know ahead of time. We are working to make it safe and improve the neighborhood, and we have a good plan to do that."
While the project is scheduled to end in December, a final timeline is not yet available. Although the contractor has 120 days to complete the project, they're working 10 hours per day, Monday through Friday, to try and speed up the process.
Everyone involved hopes for substantial completion sometime in September. Detours will be in place as long as needed. When school resumes on September 4, buses will use the detours if needed.
To avoid driving delays, everyone who can is asked to obey the detours. "The city, county, and contractors are working to improve this area of town both for safety and visually," says Ashmore. "We ask for understanding, please, and for drivers to use detour routes to get around the work zone."
Area residents are excited for the changes, which will make life easier and less stressful. "The goal is for any student walking to and from school to have a path to walk on," says Ashmore. "It will be an improvement for the schools, neighborhood, city, and the county."
Sponsored