Borst Park will soon have a new addition – the Borst Pioneer Church. Led by retired school teacher Jean, the project is a labor of love, using donated materials, money, and many helping hands to build. "God talked to me and gave me a dream," says Bluhm.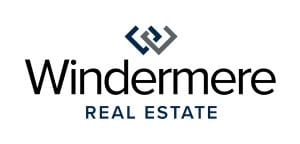 Bluhm and her husband Mel gathered a few good friends to start and design the project. Many of the group are octogenarians who worked tirelessly to get the project where it is now. They even carried electrical cords 200 feet for power. "It has been a really interesting experiment and dream," Bluhm says. "Now that it looks like a church, more people are coming forth to help."
Centralia High School students volunteered, led by Vocational and Construction Teacher Mitch Smith. "He took his kids to nationals this year and we are so proud of them," says Bluhm. "He was very good about encouraging his class to come down."
After the church's walls went up, the City of Centralia matched funds raised by the group through fundraising and auctions. "When that happened a lot of people and businesses started helping," shares Bluhm.
The Centralia Community Foundation put a roof on the building. Businesses such as A Glass Enterprise made donations. Brad Davis Construction excavated the area. "Lincoln Creek Lumber was so sweet to us," adds Bluhm. "They went above and beyond."
Artists such as Curfman Custom Fabrication created a beautiful cross to be put up at the very end. Marcy Anholt donated a lovely stained-glass window. And the Centralia Church of Jesus Christ of Latter-Day Saints pitched in as well.
When completed, the church will be rented for family outings or small weddings. "There is a lot of potential for the building," says Bluhm.
With her extensive knowledge of the Borst family, Bluhm wrote a book about Mary Borst in 1985. Now she's writing the final book on the Borst history, house, and museum, complete with a detailed description of the items inside the house.
She contacted the family and discovered even more history. "What I found out was that the entire Borst family were the movers and shakers in the whole area," says Bluhm. "Joseph was a part of a larger westward ho movement."
"I think there are things I know that others don't," she says. "I need to share the story. If my rendition could spark something else, you never know, someone else might want to do more."
Acting as Mary Borst's persona since 1985, Bluhm has given tours to the community and school kids for decades. She offers others a glimpse of what life was like so long ago.
The Borst home was given to the Parks and Rec director as a job perk before it was made into a museum. Director Jerry Davis was the last resident. He asked Bluhm to dress like Mary and go to local clubs and raise funds.
"I became Mary every time I put on that black dress, ever since that day up until this year," says Bluhm. "Now people call me Mary Borst."
Many others helped along the way too. Over two decades ago, the Lewis County Retired Teachers Association built the one-room schoolhouse. The addition was completed with the help of Centralia High School students and Mitch Smith.
With the home, schoolhouse, gardens and (soon) church, the pioneer village will offer a complete look at what was important to the people of that time. "The church is that final thing," says Bluhm. "Pioneers came here for freedom of home, education, and religion.
"I think it was a dream come true to put in our little community a really nice historical center for outside people and our community members and kids to look at and learn from the past," shares Bluhm. "Joesph and Mary Borst were some of the first pioneers to make this a beautiful community. When that dream became a reality, the nicest people in the community, the best businesses and churches all came together to work to bring about this historical center."
Now retired as Mary, Bluhm has passed the torch onto Bev York and Sara Light-Waller. "It has been a long run and a wonderful one with many touching stories over the years," says Bluhm. "It started with Jerry Davis, who started the whole idea of a museum, and then retired teachers for the school, and now the church to complete the whole circle of the community."
Donations for the Borst Pioneer Church can be made directly to the 501c3 nonprofit Friends of the Borst Historic Village through United Way of Lewis County.