After a one hundred years of graduations, Adna High School still feels like home to many. A quick search of Adna's school history shows last names dating back to the late 1800s with descendants still attending school there. With a rich history of education and sports, Adna has seen many changes over the last one hundred years.
The Adna High School Centennial Celebration will take place on July 21 with an all-class reunion and open house. Open to all graduates and friends, the event will be held from 11:00 a.m. to 6:00 p.m. A program featuring fond memories and select former teachers will take place at 4:30 p.m.
Adna schools date back to 1871, but 1918 saw their first graduating class of two students: Bernard Flinn and Loyst Kaverly. There were originally eight different one-room schools in the area but in 1920 they consolidated to Adna School District 216, which remains today. The Pirate mascot is rumored to be the idea of Art Scherer who operated the Scherer Store, now known as Adna Grocery.
Linda Moon, a graduate of Adna's fiftieth class in 1968, remembers attending school in the brick building that once graced the hill above where the high school now sits. She recalls buses driven by teachers on gravel roads and acting as secretary for the superintendent. "I would take the school car, drive up to the elementary school and drive a sick kid home," she says. Senior class boys would drive the buses into town for inspections. "They did all kinds of stuff that, nowadays, you wouldn't do."
Linda notes other changes as well. "You had to get the encyclopedia quick out of the library for reports and get it back so someone else could use it," Linda shares. "Not many kids drove, but those who did; you would come out the front doors and there would be a piece of paper posted that said, 'Cop in Adna.' That was our way of communicating." And on the last day of school, girls could wear pants.
Darian Humphrey is a third generation graduate this year, joining Adna's one-hundredth class of graduates. Darian's grandparents, father and uncles also graduated from Adna High School. "I think it's really special to be in the one-hundred-year graduating class," Darian says. "Adna has been a part of my family for a really long time. It has always been an awesome community to live in."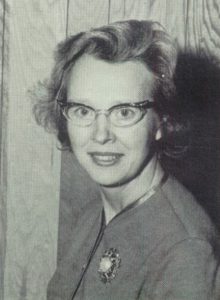 Tickets to the Adna High School Centennial Celebration are $10 online and $15 at the door. The reunion and open house will benefit the Adna Scholarship Foundation which supports graduates and alumni with scholarships for college or trade school. The open house will have registration tables, so classmates can find each other.
Attendees are encouraged to bring photos and written memories to post on a designated wall. One section will be in remembrance of those who have passed. Linda recently visited Washington DC with her husband, a Vietnam Veteran. The couple took rubbings of two Adna graduates killed in the war to display at the centennial reunion. "If people want to write something or share photos of someone in their class who has passed or of some more personal photos that are not in the annuals, we would love for them to share," says Linda. They are also looking for community volunteers to help run the celebration.
Food will be available for purchase from Uncle Jim's Smokehouse. Individual classes are encouraged to connect and gather for mini-reunions over the weekend. Only a close-knit small town like Adna can celebrate together for one-hundred years. "People are so connected now with the internet," Linda says. "It's important to still sit down face to face."
Many things have changed in the last one-hundred years. Technology and fashion have evolved, girls can wear pants any day of the week and even the school's location has changed. What has not changed is Adna's sense of togetherness. Gather and share the nostalgia at the Adna High School Centennial Celebration.
For more information, email adna100years@gmail.com.
Adna High School
121 Adna School Road
Chehalis