Calling all young entrepreneurs! The Centralia Downtown Association, City of Centralia and downtown merchants are excited to announce the first ever Historic Downtown Centralia Children's Market. Here kids age six to sixteen can create and sell products such as jewelry, baked goods, flowers, plants and other merchandise, showcasing talents like knitting, crocheting, jewelry making or gardening. Not only can children earn money from their efforts, they will also gain useful business skills.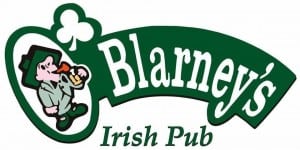 Situated in Centralia's charming Central Park, The Children's Market is in a prime location on Tower Avenue. Dante and Eros Faulk will perform adding to the festive feel of the market.
Together, the Centralia Downtown Association, City of Centralia and select merchant volunteers saw a need for more events downtown. This was "to set the stage for downtown, if you will," says Travis Pollanz of Bead Opus. The group actively focuses on bringing people – both visitors and locals – downtown.
Local merchants also help organize Historic Downtown Centralia's Winter Fest and Antique Fest. "We are all about generating excitement in downtown Centralia," Pollanz says. "We're being proactive and implementing these types of events and seeing what will work and what won't."
The merchant volunteers include Holly Phelps, owner of The Shady Lady and Barb Salewsky at Salewsky's Jewelry. The group feels that The Children's Market will be a pleasant addition to historic downtown Centralia and will reach out to local youth.
The Children's Market is on Saturday, July 28, specifically coinciding with Antique Fest.  In its twenty-second year, Antique Fest is a popular downtown attraction. "When you run a market, you need people," Salewsky says. With thousands of shoppers downtown, there will be plenty of customers for The Children's Market.
Phelps, who organizes Antique Fest, says, "It is an exciting time downtown. All businesses participate and with extra vendors and dealers, there is a treasure to found by everyone."
Music is part of Antique Fest as well, with performances by BUEY, Salzer Creek, Cheap Whiskey and Dennis Harris. On Friday and Saturday, the Attic Door will host an Appraisal Fair for a $5 donation.
Those interested in selling in The Children's Market during Antique Fest need enough products to fill a six to eight-foot table and a plan for displaying their wares. Those interested in selling baked goods and packaged food must follow regulations and health department rules. There are approximately fifteen spaces, but that could be expanded depending on interest. Parent participation is required and those under age fourteen will need a guardian on-site the entire time. "This is really all about teaching young people responsibility and business skills," Salewsky says. "There is a booth fee of $10 for the purpose of understanding you can't have a business without some overhead."
Young people will have the opportunity to learn business skills from local business owners who understand the elements of success. "We want to give young people who might be interested in being an entrepreneur an opportunity to learn from the experience," says Pollanz. "We feel like the whole process of writing a business plan, making sure everything is up to code and what it looks like for marketing will give these youngsters a really good taste of what it's like to be a business owner."
Young people are often looking to earn money or enjoy a fun activity during the summer months. Interested youth can satisfy both. So get crafting, grow something or highlight skills while earning cash at The Children's Market.
For a fabulous weekend in historic downtown Centralia, attend Antique Fest and The Children's Market. With plenty of amazing shops, new vendors and music filling the streets, the festivities will delight visitors of all ages.
For more information or questions about the Historic Downtown Centralia Children's Market, contact downtownmerchants@yahoo.com.
The Children's Market
Saturday, July 28
10:00 a.m. – 5:00 p.m.
Antique Fest
July 27 – 29.
Friday: 3:00 – 7:00 p.m.
Saturday: 10:00 a.m. – 5:00 p.m.
Sunday: 10:00 a.m. – 4:00 p.m.