Located between two iconic Pacific Northwest volcanos, the small town of Morton is an ideal outdoor recreation destination. Known for their rich logging history, today's Morton is an adventurer's dreamland and the perfect basecamp for exploration. Those who visit Morton are discovering stunning wilderness access, quaint shops, delicious food and excellent lodging options, all near Mount Rainier and Mount St. Helens.
No matter what your style of touring, a night or two in Morton will leave your wanderlust satiated (at least for a few more weeks). Come to Morton, experience the outdoors and see why this eastern Lewis County town is the perfect introduction to White Pass and beyond.
Morton is a small town with just over a thousand residents but that doesn't mean there isn't much to do in this eastern Lewis County hub. Centrally located between Mount Rainier and Mount St. Helens, and situated along well-maintained highways, Morton gives you an easy route to both mountains. It even makes for a great location to start your circumnavigation of Mount Rainier. In town, you'll find numerous options for dining, entertainment and exploration, but first you need a place to stay.
Where to Stay
The best option for lodging in Morton is found at the Seasons Motel. Close to Riffe Lake, which is great for fishing, the Seasons has everything you need to be rested and prepared for a day of adventures. The motel offers free Wi-Fi, a full hot continental breakfast, fresh cookies in the evening and a comfy clean room to rest and relax in. You'll even have a Keurig coffeemaker in your room, ensuring you'll have the boost of energy you need to get out the door. While rates vary in the summer and winter months, the staff is friendly and helpful year round. 
Where to Eat, Drink and Get Snacks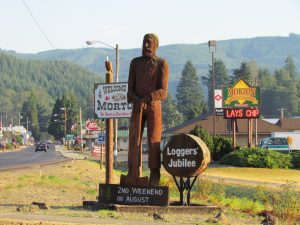 For the best dining experiences in town, there are two can't miss options. The first is the always delicious Rivers Coffee House and Bistro. With dinners designed for sharing on an incredible selection of boards, this restaurant is the perfect place to relax and regale each other with highlights from your day of exploring. Here you can pick up a tasty smoothie, as well as cold and hot drinks, ale, beer and wine.
If your taste buds are craving Mexican food, head over to Plaza Jalisco, located on the same premise as the Seasons Motel. Here, you'll find great Mexican fare, as well as the always enjoyable chips and salsa.
If you'd rather make your own food, Morton Country Market is a great stop. As the town's full size grocery store, you'll find fresh goods and even a bakery. For road trip snacks and coffee to get you stoked for your day of adventure, Morton has a handful of great stops. First, you have to go to Bear Ridge Smokehouse for extremely good jerkies and pepperoni. You can pick up a Subway sandwich, as well as fuel up and get supplies, at the Chevron across the street from the Seasons Motel.
Entertainment Options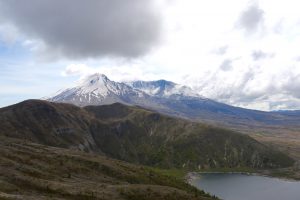 There are a handful of fun activities for those staying in Morton. We suggest starting with the Roxy Theater. This historic building shows movies, puts on plays and even includes a fine art gallery. The performances and art will leave you wondering how so much talent can exist in such a small town. For shopping, consider stopping by the quaint and upscale second hand store known as the Rabbit Hole. Finally, if you find yourself visiting in August, you might see Morton during its most popular event: the Loggers Jubilee. This multi-day logging event is amazingly entertaining and should not be missed. Plan ahead though – the region's hotels fill up a year in advance for this event! 
Explore Volcanoes and Forests
Once you've found a place to stay and enjoyed the best local food, it's time to hit the road and explore. From Morton, Mount Rainier National Park is just a short drive, giving access to stunning waterfalls, amazing hikes, breathtaking lakes and jaw-dropping views of Washington State's most famous mountain. In the summer months, you can access the entire park via the Nisqually or Stevens Canyon Entrance. In the winter, the only open road is the Nisqually Entrance, taking you to Longmire and Paradise. No matter which you choose, you are sure to find adventure!
Your best option for seeing Mount St. Helens is to head south to the Windy Ridge Viewpoint near Spirit Lake. Here, you can see directly into the volcanic crater, witness the slow regrowth in the region and take some incredible hikes with panoramic views. Seeing St. Helens from Windy Ridge is a must-experience Pacific Northwest destination. The seasonally open Windy Ridge area is found in the Gifford Pinchot National Forest, which also offers many more outdoor recreation activities all year.
Sponsored