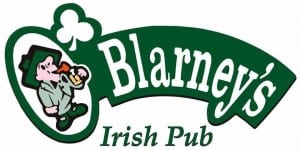 Looming over the Pacific Northwest, Mount Rainier is one of the most defining natural characteristics in the region. Each year, roughly a million and a half outdoor enthusiasts travel to the mountain, exploring the trails, stopping at the visitor centers and taking in the grandeur of the glaciated peak up close. While destinations like Paradise, Reflection Lakes, Sunrise and Longmire are all must-stop destinations, one place outside the park plays just as important a roll in helping people enjoy their trips. Rainier Basecamp, known by many as the Whittaker Basecamp, is a small roadside stop just outside of the Nisqually Entrance to Mount Rainier National Park that is the perfect way to start your Rainier adventures. If you are driving through Ashford, stopping here is a requirement.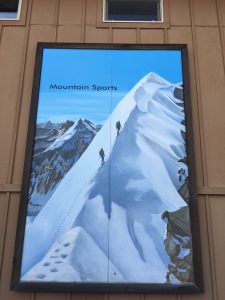 Meilee Anderson of Visit Rainier, a group who helps educate locals and visitors about the region, is a fan of Whittaker's Basecamp and strongly recommends visiting the area.
"Whittaker's Basecamp provides visitors with hospitality, local history and a good dose of PNW charm," Meilee told LewisTalk. "Whether you seek accommodations at the bunkhouse, a java fix from the cafe, a hearty meal from the bar and grill, local maps and area information from the visitor center, a much needed piece of gear for your hike or the chance to hang around a place steeped in the history of mountain climbing legends, Whittaker's is a must-experience place when visiting the Upper Nisqually area to see Mount Rainier National Park."
The Whittaker name is synonymous with American Mountaineering and one of the most important names in Pacific Northwest outdoor adventures. Brothers Jim and Lou Whittaker have been guiding climbers up Mount Rainier since 1950, and in 1952 were instructing the Army's 10th Mountain Division. In 1955, Jim helped form REI and in 1963 was the first American to summit Mount Everest. While Jim was out and about, Lou was building up the brand of Rainier Mountaineering, Inc., known as RMI. In 1984, Lou led the first ascent up the North Face of Everest and numerous other climbing feats. During that 1984 summit of Everest, Lou brought along his son Peter, who was 24 at the time. Today, Peter runs RMI and has summited Rainier over 200 times. Because of these climbers, RMI has expanded beyond helping people summit Mount Rainier.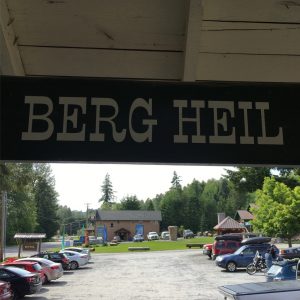 Today, the sprawling grounds at Rainier Basecamp, made up of a handful of distinctly different amenities, are better representative of the numerous styles of visitors who are coming to explore the sights of Mount Rainier. No longer just a stop for serious hikers and climbers, the basecamp gives adventurers of all ages and abilities a small community to be around and a place to stop before or after their trip inside Mount Rainier National Park. With a grill, a bunkhouse and the Whittaker Mountaineering store, everything you need for a day at the mountain can be found. Far from the hustle and bustle of big cities around the Puget Sound or along the I-5 Corridor, the amenities here are still some of the best in the Pacific Northwest.
Most will find themselves stopping at the Whittaker Mountaineering shop because it is the perfect way for any visitor to start their adventures around this iconic volcano. Selling the very best gear, trekking poles, guidebooks of trails and even renting gear like snowshoes for day trips, the store will help you be prepared for the changing conditions and amazing adventures you may have on the summit of the mountain. If you are driving to Rainier, stopping here lets you pick up all those last minute things you forgot at home, or get the best up-to-date tips on which trails will be best to explore.
Next to the shop is Rainier Mountaineering, known locally as RMI. Each year, thousands of climbers of all skill levels make their pilgrimage to RMI. Located in Ashford, which has a population of just 217, RMI employs 70 employees, educating and guiding clients from all around the world. Climbing Mount Rainier is both a fun climb for average mountaineers and a fantastic practice mountain for the more serious climbers, as the mountain's numerous routes provide amazing training for future trips to the world's tallest and most-challenging summits. You don't have to be a climber to stop by here, though. RMI is also a great place to take some classes, participate in seminars or get the latest information on the mountain.
Whittaker's basecamp isn't done with amazing stops. Behind Whittaker Mountaineering, Basecamp Bar and Grill sits, serving delicious food and cold drinks. Whether you stop here and eat before or after your trip into Mount Rainier National Park, the atmosphere is inspiring. World class climbers sit with regular tourists, chatting about the mountain in the open air dining areas, feasting on pizzas, burgers and microbrews. It isn't uncommon to see the excitement on people's faces as they return from a summit of Rainier, as you dine with your family.
Whether you call it Rainier Basecamp or Whittaker Basecamp, it is hard to visit Mount Rainier without stopping here. Offering the best climbing guides, amazing gear, delicious foods and all the information needed to have an incredible day at the mountain, this small town stop is a world-class gem for outdoor adventurers.