November saw the addition of many new and interesting stories to the pages of LewisTalk. Each month we like to take a look back at what most resonated with our community. Here are some of LewisTalk's most read stories in November:
W.F. West High's new bowling team is on a roll. "They're not here goofing around," Bunker said. "They come down here and ask questions. They want to do better. The improvement has been incredible."
For many, the holiday season is a magical time. But nothing brings out the true spirit of the holidays like giving back. There are plenty of opportunities to give back in Lewis County this holiday season. Give a few a try—you might just find a connection that inspires you to give back all year round.
Centralia High School capped the 2017 fall sports season by earning a classification-best three state academic championships. The Tigers posted the highest combined grade point avenge among all 2A Washington high schools in both boys and girls cross country and volleyball. The three academic state championships were the most for any school in the state among the three largest classifications (2A, 3A and 4A) and tied 2B Northwest Christian (Colbert) for the most by any school regardless of size.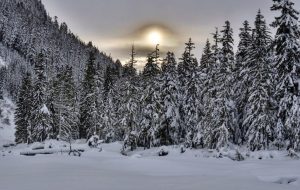 Months before we see snows around our homes in Lewis County, the mountains in the eastern part of our county receive enough snow to plan a weekend trip for some family fun. From easy to access destinations for the whole family, to stunning snowy views after a hike, we want to share a handful of our favorite places to have an early season snow day.
LewisTalk is a digital media company sharing positive stories about people, places and businesses in Lewis County. LewisTalk offers content marketing and online options to advertise in Centralia, Chehalis, and beyond. Advertise with LewisTalk to reach your target market, grow your brand, and measure results.