Lewis County has long been known for its rich history in rural farm life and backyard gardens. But now, the wealth of its produce is starting to spring up in farmers markets across the county. Young markets have big dreams in towns like Pe Ell and Packwood, while more markets may be on their way.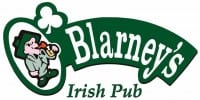 Here is a list of farmers markets in Lewis County that you can shop this summer to support local producers and craftspeople.
Centralia's Lewis County Farmers Market
Founded in 1979, this is Lewis County's longest running farmers market. In 2017, they have new hours from 10:00 a.m. to 4:00 p.m. every Friday. Their season kicks off in late April and is located at stroller and wheelchair friendly 400 N. Pearl Street, Centralia. The market features vegetable starts, fruits and veggies, micro-greens, honey, farm-fresh meats, baked goods, and various crafts including woodcrafts, glass birdfeeders and silver. More will be added as the season progresses, including seafood and mushrooms. Also new this year, the whole market will be accepting EBT cards, debit and credit cards, just see the market manager for processing. For up to date information follow them on Facebook or visit their webpage.
Community Farmers Market of Chehalis
This popular market is open on Tuesdays from 11:00 a.m. to 4:00 p.m. from June 6 until October 31 and is located on Boisfort Street in Chehalis. This year, they are previewing the season with an event called the Taste of the Market on May 19 at Jeremy's Farm to Table. Another new addition will be the seven-week Friday Pilot Market starting in mid July and running through August from 4:00 p.m. to 7:00 p.m. to better serve those with a traditional work schedule. The Friday Market will be a fun date night or family night on those warm summer evenings. For all the latest you can follow the Community Farmers Market of Chehalis on Facebook or sign up to receive their newsletter.
Winlock Saturday Market
Open for business 10:00 a.m. to 2:00 p.m. every Saturday from the first weekend in June until the last weekend in September with the exception of Egg Day. In its second year, the Winlock Market is in a new and better location at 305 E. Walnut Street in downtown Winlock across from the IGA grocery store.  They are proud to offer local produce, artisan crafts, food vendors and flowers. The market will also be hosting a swap meet. To hear all the latest news follow them on Facebook.
Packwood Farmers Market
The Packwood Farmers Market opens Saturday June 10 from 10:00 a.m. to 1:00 p.m. and plans to run into October. They are located on the lawn of Mountain Goat Coffee Company. Packwood is a growing market and will have up to eight vendors and counting this year. Vendors signed up so far include Sweet Dirt Farm who offer veggies, Thompson's Farm offers fruits, Cowlitz Falls Lavender Company, Dick Price Woodworking, 2nd Chance Nursery which offers veggie starts and carnivorous plants, Trace Natives are a native plant nursery, Sweet Water Beef, and Busy Family Farm with veggies and canned goods. Sweet Dirt Farm will be accepting Farmers Market WIC checks, and is hopeful to be able to accept EBT cards too. Like many farmers markets, there is always a chance they may add more vendors so to stay up to date and follow them on Facebook.
Pe Ell Farmers Market
This market is open on Saturdays from 8:00 a.m. to 12:00 p.m. from May 13 until the first Saturday in October. The market is located on State Route 6 and Seventh Avenue in Pe Ell. In its third year, the Pe Ell Market offers fresh-cut flowers, fruits, berries and vegetables using all organic techniques, herbal remedies, vegetable starts, potted flowers, and perennials acclimatized to the harsher winter climate of Pe Ell. You can also pick up walking sticks, turned wood pens, bird and bat houses, and a gardening aid called a Burden Cloth. The market is accepting new vendors and the best way to inquire is to drop by.
Toledo Farmers Market
The Toledo Farmers Market is brand new this year and will be on Thursdays starting June 15 from 3:00 p.m. – 7:00 p.m. at the Toledo boat launch parking lot. They will have a food truck, vegetable vendors, honey, up-cycled items, children's activities and music.