As the holidays approach, so does an overwhelming urge to give back to our community. There are several programs and places help you to do just this. Kate Cherryington is the Volunteer Coordinator for Volunteer Lewis, a grant based program created by United Way Lewis County.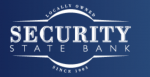 "We connect people who want to help with worthwhile volunteer opportunities, and help organizations stretch their resources," says Kate.
The program is ideal for people wanting to give their service, but also for community non-profits, groups or businesses who need volunteers.
"There are many organizations throughout Lewis County doing really meaningful work," says Kate.
You can sign-up and learn more about the program at their website. But here are some of the upcoming events that might spark your interest.
Lewis County Gospel Mission Seeks Help Serving Others
Fay Ternan, Executive Director of the Lewis County Gospel Mission explains that, "A lot of people who serve here get something from the experience that goes beyond them. Often we get more out of it than our guests do."
The Mission is also planning an upcoming Christmas Day Brunch for guests, which will likely be between ten-o-clock and one-o-clock on December 25, 2016.
Please get in touch with Fay Ternan, call 360-996-4474 or email info@lewiscountygospelmission.org
Warm Hearts for Warm Bodies Coat and Mitten Drive
Help United Way of Lewis County and ASAP Business Solutions keep local children warm this winter. All donations of coats and mittens will benefit the children of the Boistfort, Pe Ell, Onalaska, Winlock, Mossyrock, Morton and White Pass School Districts. Coats and Mittens can be dropped off throughout the whole month November at any of the following locations: United Way of Lewis County, ASAP Business Solutions, Title Guaranty Company, Pacific Mobile Structures, Centralia-Chehalis Chamber of Commerce, and KeyBank in Centralia.
To learn more, please visit the "Warm Hearts for Warm Bodies' website.
Walk-n-knock/Drive-n-Drop December Third
On Saturday, December 3, volunteers are encouraged to help with the largest county-wide food collection in our community. If you have food to donate and you reside in Centralia, Chehalis, Pe Ell, Toledo, or Winlock, volunteers will pick up your food between 10:00 a.m. and 3:00 p.m. Or, food can be dropped off at any of the following participating locations:
Morton – Pastor's Pantry Sacred Heart Catholic Church
Salkum, Onalaksa, Mossyrock – Brenda's Market, Salkum Fire Station and Cinebar Fire Station.
Randle – United Methodist Church, Fischer's Market and White Pass Market.
Packwood – Blanton's Market
Pe Ell – Doty General Store & Country Market
Toledo – Market Fresh and Toledo Food Bank
Winlock – Cedar Village, Umpqua Bank and Winlock Food Bank
Chehalis – Greater Chehalis Food Bank and Safeway
Centralia – Salvation Army
Rochester – Roof, Rochester IGA
Volunteers are needed to walk-n-knock, to pick up the food, as well as be stationed at the drive-n-drop locations.
To volunteer, please contact: (360) 748-1226 or (360) 330-1519
Lewis County Foster Parent Association Christmas Donation Drive
Did you know that during the holidays, more children come into foster care than any other time of year? From now until December 15, 2016, the Lewis County Foster Parent Association is collecting gift donations as well as monetary donations to help brighten the holidays for these children.
Gifts are needed for ages 0-3, 4-8, 9-12 and 13-18. There are 60 to 100 kids in each age group.
If you are interested in helping with this cause please contact Sara Jones 360-440-1260 or email mommasara25@gmail.com.
The Salvation Army
The Salvation Army in Centralia has the Adopt-a-Family/Senior, Angel Tree, and Holiday Food Baskets programs all needing help this year. These programs have been created to provide Christmas for lower income and disadvantaged families. In addition, the Salvation Army is always seeking volunteers to cook, pack takeout bags, deliver food and ring bells during the holiday season. If you are interested in working with the Salvation Army to find out how you can best serve this community please get in touch with Kenneth Kaurasi at 360-736-4339 or email kenneth.kaurasi@usw.salvationarmy.org.