Down a small road named after the Aldrich family, a quaint farm house sits back behind rows and rows of blueberry bushes. The Aldrich Berry Farm & Nursery, Inc. in Mossyrock looks like any other farm you may see as you travel down Highway 12. Unless you happen to be on the hunt for blueberries, you would probably drive by without a second thought. But this is no ordinary farm. The original 20 acres purchased by the Aldrich family in 1933 became the home for the first commercial blueberry bushes in all of Lewis County.


Why Mossyrock? The secret is in the soil – Mossyrock silt loam. The dark, rich soil is soft and easy to handle. It's light and fluffy, unlike any natural soil you have likely ever come across. It looks like something out of an expensive bag of potting soil. Glenn Aldrich, whose father Neil Aldrich and mother Marjorie Huntting Aldrich homesteaded the place, says it's 14 to 20 percent organic material, when most soil in surrounding areas is only 2 to 4 percent.
This "black gold" soil is believed to be the product of glacial flooding thousands of years ago. When glaciers came down the area, melted and caused flooding, this soil is the silt left behind. It runs in a diagonal strip through Mossyrock and the surrounding valley.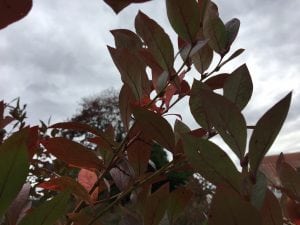 "The story was when the pioneers came here to this valley, they claimed that the ferns and the grass where so tall you couldn't see an Indian on horseback," Glenn says. "This Mossyrock silt loam is unique. I was told by a soil scientist that the dark color is what's left from thousands of years of prairie vegetation. So there's your tall grass and ferns story that matches up."
Glenn's father only finished tenth grade, but was an avid reader and innovator. He was looking for a higher value crop than hay and grain and had heard about blueberries. Blueberries were cultivated into a domesticated crop by Elizabeth White in New Jersey – she sold her first crop from crossbred bushes in 1916. This year marks the centennial of the domesticated blueberry. The Aldrich farm has some of this first species that still produces fruit on their farm today.
In the early 40s, Neil planted an acre and a half of blueberries in his Mossyrock soil. He figured it would be something for his wife and kids to do "on the side." His wife was a teacher at Mossyrock as well. These were the first blueberry bushes planted in Lewis County.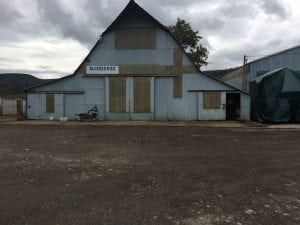 Little did Neil and Marjorie know what was in store for them. The blueberry fields took off and by 1950, they were harvesting 10 tons of berries. Glenn says it was challenge then, because the processors didn't know what to do with the blueberries in terms of preserving them. They sold some fresh off the farm and to local markets, but they also had to get the processors on board.
Glenn grew up a blueberry grower's son, but wasn't so sure that's what he wanted to be. "I kept my options open," he says. He went to college with the goal of teaching vocational agriculture. He has minors in economics, soil and chemistry. It was something to "fall back on at least, if the farm didn't make it," he recalls.
But looking back, he is pretty sure subconsciously he knew he was meant to be a blueberry grower like his father before him.
"I got to thinking one of the ways I was being successful in the class was I was relating what I was doing in the classes to what I knew on the farm," Glenn says. "So probably not even knowing it, I had this in mind all along."
Today, the Aldrich Berry Farm & Nursey consists of 60 acres, 26 of them in blueberries. The original plants are not only still growing some 70 years later, but still producing fruit. They also grow conifers, native plants and Christmas trees. During blueberry season, which runs from around the Fourth of July to the end of August, you can stop by the farm and buy directly from Glenn and his family. It's well worth the trip. You are not just buying berries, but you are experiencing history. You can see the famous silt loam soil and the original blueberry bushes. Glenn is happy to answer your questions about growing your own as well – he is quite the expert!
For more information, visit the Aldrich Berry Farm's website or call 360-983-3138.