Providence Regional Cancer System and the Centralia Rotary are teaming up for the fourth annual community education event, Thursday, October 6 at the Great Wolf Lodge in Grand Mound.
"Learning through Laughter" keynote speaker will be ovarian cancer survivor Karen Mills.
Comedy and cancer don't normally mix, but Mills isn't your normal comedian. She's been a nationally touring comedian for 23 years and can be heard daily on Sirius/XM comedy channels. Now cancer free, she took on her disease with hope and humor. Her mission is to inspire people to love, laugh and approach everything in life with a positive attitude.
Other featured speakers for the event will be Providence providers:
Speakers begin at 6:00 p.m. Come early to enjoy free food and drink, and visit booths for information. Planned exhibits include:
Providence Regional Cancer System Cancer Survivor Center
Oncology navigators
Rehabilitation therapies
Cardiac services
Advanced care planning
Palliative care
Providence SoundHomeCare and Hospice
South Sound Breast Center
Southwest Washington Prostate Cancer Support Group
For the fourth year, food, beverages and accommodations are provided by Centralia cancer survivor Arnie Guenther and the Centralia Rotary, via Prostate Health Awareness Through Education (PHATE). Former keynote speakers have including former Major League Baseball player Lyle Overbay, retired Seattle Seahawk Mack Strong and comedian Mack Dryden.
To register, go to www.provregister.org or call 1-855-360-5475. For more information, call 360-330-8535.
Presentations:
James Raymond, M.D., radiation oncologist, attended the University of Michigan, the University of California at Berkeley, the University of Texas and earned his medical degree from the University of Washington School of Medicine. He completed his postgraduate training at Good Samaritan and Emanuel Hospitals in Portland, and the University of Washington Medical Center. He was certified by the American Board of Radiology in Therapeutic Radiology in 1998 and practiced in Cody, Wyoming, before joining RadiantCare Radiation Oncology in 2003. He is the co-medical director of the Providence Oncology Program, and is on staff at Providence St. Peter Hospital, Providence Centralia Hospital and Grays Harbor Community Hospital.
His presentation will feature Providence's newest radiation-treatment option, a state of the art Varian TrueBeam Linear Accelerator. The machine uses a real time 3-dimensional optical surface monitoring system to track patient positioning during treatment. This allows us to ensure accuracy of the treatment delivery at a sub-millimeter level. The machine utilizes a robotic couch which gives us the ability to remotely position the patient using all six axes. The machine also has a "high intensity" mode, which shortens treatment delivery time significantly (treatment dose rate that is up to four times faster than conventional dose rate).
Dominque Coco, M.D., is board certified in anatomic and clinical pathology and has subspecialty expertise in gastrointestinal and liver pathology. He is fellowship trained in surgical pathology (emphasis on genitourinary, breast, and soft tissue pathology) and in gastrointestinal pathology at Brigham and Women's Hospital in Boston. While there, Dr. Coco served as staff gastrointestinal pathologist. Dr. Coco completed a two-year internship in surgery and a full residency in pathology at the University of Florida in Gainesville. He completed his medical degree at the Louisiana State University Medical Center in New Orleans. Dr. Coco has been instrumental in promoting molecular testing in our region and started the first universal screening program for Lynch Syndrome in our area.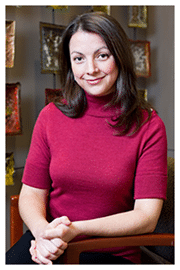 Katie Stoll, M.S., is a genetic counselor who has been working in the South Puget Sound area for the past 12 years. She has been with Providence since December 2012. Katie earned a Master of Science in genetic counseling from Brandeis University and completed a cancer genetic internship at Dana Farber Cancer Institute in Boston. Katie is passionate about helping people understand how their family history and genetic information can affect their health and lifestyle. She strives to help people navigate this information to make choices that best support their personal needs and values.
Together, they will present on personalized oncology – genetics, other targeted therapies and genetic counseling.­