The CDC estimates that in the U.S., 1 out of every 11 people has diabetes. Add to those 29 million Americans the 86 million who have pre-diabetes, risk factors could turn into diabetes in five years without health or lifestyle changes, and you have an epidemic.
Eye problems are one of the many side-effects of diabetes. The American Diabetes Association reports that diabetics are 40% more likely to suffer from glaucoma, 60% more likely to develop cataracts, and have a 40-45% chance of being diagnosed with diabetic retinopathy.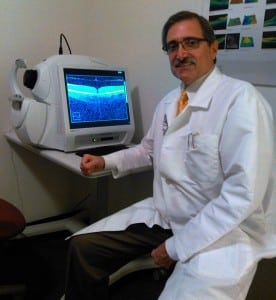 While scary-sounding, these conditions can often be delayed or prevented by controlling your diabetes, says the National Institute of Health; and "early detection, timely treatment, and appropriate follow-up care of diabetic eye disease can protect against vision loss."
Centralia's Dr. Joseph Dolezal of Innovations in Eye Care offers an array of options for diabetic eye management. This includes the latest technology and diagnostic equipment so "you can be in Centralia and still have access to the world."
Dr. Dolezal explains that it's not unusual for diabetic patients to start off an appointment by complaining about glasses not working. The eye's retina contains 12 million vision receptors but diabetes causes these vessels to leak. If undiagnosed and untreated, this leakage—which occurs in layers of the eye thinner than a sheet of tissue paper—forms blisters which eventually become scar tissue.
Thanks to a newly purchased eye scanner, Dolezal can not only discover but exactly map any of these tiny leaks, establishing a 3D record of damage. Location-enhanced tools match eye topography in hundredths of a millimeter to let the team compare later images at exactly the same spot to determine healing.
"We use (the same machine) the retina specialists use," says Dolezal. "Now everybody's on the same page." If your treatment requires a referral to another provider, Innovations in Eye Care can share specifics and establish a dialog with your entire medical team.
"We get to be teachers more than anything; technology gives you information" used in an ever-growing field. Dolezal estimates that 20% of his day is spent on referrals from healthcare workers like primary care providers and specialists.
In the CDC's report on Working Together to Manage Diabetes, they encourage joint participation between the patient and their pharmacist, podiatrist, optometrist, and dentist because "integrated, comprehensive care benefits everyone involved—patients, health care providers, and the community."
The ability to share issues easily, precisely, and rapidly between members of your medical team, says Dolezal, means "we don't have to be brilliant on our own; we get to be brilliant with you!"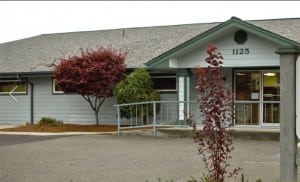 Whether facing your first diabetes diagnosis, seeking consistent, knowledgeable treatment, or shopping for designer sunglasses, Dr. Dolezal and his team are happy to help. Their offices at 1125 Mellen Street in Centralia are easy to find and happy to answer questions. Drop in to try on frames, make an appointment, or have your current glasses fixed Monday through Thursday from 8:00 a.m. until 5:30 p.m. or Fridays from 8:00 a.m. until 4:00 p.m. Call 360-736-7385 to schedule an appointment.
Life with diabetes can be stressful. But with proactive care on the part of both patient and medical team, many symptoms and side-effects can be minimized or delayed altogether. Working with cutting-edge doctors like Joseph Dolezal can make all the difference on your journey.
Sponsored