No one likes to think about their own passing. Yet, a time will come when all of us will move on from this life. When it does, the kindest thing you can do is have all the arrangements made and paid for in advance. This allows your loved ones peace and time to reminisce, reconnect and remember. Scrambling to cover tens of thousands of dollars in end-of-life expenses shouldn't be part of the equation. And, thanks to pre-planning programs, it doesn't have to be.
The gift of pre-paid funeral arrangements eases pain and stress at an already difficult time. Many think having life insurance is enough but payouts often take time, leaving family members to cover funeral costs up front. Pre-planning saves worry and heartache. It also saves a significant amount of money. "Funerals can be one of the largest expenses that a young couple can be faced with but if you buy it today, you've locked today's cost in," says Gary Graveline, manager of Sticklin Funeral Chapel in Centralia. And, unlike life insurance, once it's paid off, you're done.
The up-front investment is wise for those in all stages of life. The sooner you begin, the more affordable the process. "I love when young people pre-plan because they've just secured their future and their loved ones' future," Graveline says.
He knows what he's talking about. Graveline has helped thousands of people with funeral arrangements over his decades-long career. In his experience, good pre-planning takes care of the financial aspects and provides the opportunity to craft a memorial that's personalized and healing for those you love. "We can do it last minute, but it doesn't turn out the same," Graveline says. "The more you put into something and express your wishes, the better it turns out."
He recalled one funeral where the couple hired the same band that had performed at their wedding. "They were there at almost every anniversary too," Graveline says. "It was an expression of both his love for his wife and a continuation of what made their connection important."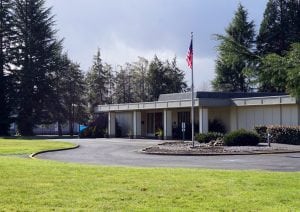 Graveline remembers another funeral for a young man who died unexpectedly. He'd recently purchased a large Harley Davidson – his pride and joy. At the funeral, they placed his cremated remains on the back of the motorcycle, drove it through the chapel and parked it up front. "The funny part was that his brother, who he would not allow to ride the motorcycle, was the one who got to drive him," Graveline recalls with a laugh.
At the very least, pre-planning ensures you can pick who drives.
What if you don't care what happens after you die? After all, you're not there to enjoy it, right?
"I get that, but does that work for your family? Are they ok with nothing?" Graveline asks. "Ultimately, it's not about you – it's about your family. It's about their emotional transfer going forward. You never know at the death of a family member how you're going to react. Even if estranged, you may feel a need to express yourself. You don't necessarily need me, but you need to do something."
A pre-planned funeral is the best parting gift you can provide your loved ones.
Some people find the prospect of pre-planning their own funeral arrangements too frightening to entertain. But, as with most things, you need only take the first step. Once you begin the process, you realize there's nothing to be afraid of. It can even be remarkably beautiful. "One of the most touching things in my 40-year experience was when I got a call from a young man who invited me to come out to his house to sit down and make funeral plans," Graveline recalls. "He was only 27 or so – too young. He had been diagnosed with terminal leukemia. He said, 'I want to be a full participant in making the arrangements.' That takes strength."
Graveline met with the young man, his wife and their little girl. Together they selected hymns, chose speakers and arranged the memorial luncheon. Graveline recalls the man saying, "We've got to get it right because we can only do it once."
"I said to his wife, 'This has really got to be hard for you,'" Graveline recalls. "She told me, 'I'm going to be so happy, when the time comes, that I don't have to do this alone.'"
What an amazing gift.