The table is set. It's perfect. The silverware shines nearly as brightly as the smile on the graduate's face. The chocolate fountain bubbles over and the music issuing forth from the Quebbie – a cool "DJ in a Box" – is hip and contemporary. Guest are dazzled by the rotating disco ball that you worked so hard to affix to your ceiling. Your graduate has worked their entire life to get to this point. In a dual-culmination of parent and child achievements, graduation is something to be celebrated.  But, how did your party get to this point?  Well, that magic is best left to the experts and thankfully you were wise enough to know that Celebrations Event and Party Rental had everything you needed.
Celebrations, "The Party Store," is south sound's foremost event and party rental outfitter. They've been assisting our community in throwing dream parties for over 37 years. Dave Light, Celebrations store manager for the past 15 years, says the starting point for most graduation parties depends on theme. "We can do anything from a glamorous event to a birthday party style," Dave shares. "It just depends what you are looking for. We can do all of it."
He truly means it. From the first steps of obtaining a quote, (which can be done online) or just popping into the showroom to rent a few things, Dave and his staff take good care of you. Celebrations will even deliver your items for a per-mile fee – well worth it if you don't have access to a truck to haul your goods. Item pick-up is also an option and Dave says lots of rentals are for a "backyard party where you do-it-yourself." Going this route can help you stay within your party budget.
Celebrations customer, Jessica Bradley, shares her perspective and points out a great reason to utilize a party rental service. "I don't waste my time and money anymore buying a sub-standard version of a party item I may never use again," Jessica explains. "I prefer to rent a quality item for the dates I need and then return it! I don't want to worry about storing it or re-selling it. Really, it is a brilliant model that is convenient and reduces unnecessary purchases and waste."
Renting at Celebrations is an easy process and their rental period is generous. "For a weekend event you pick up on Friday and return on Monday for a one-day rental charge," Dave explains. "You get 72 hours. If your time is tight, because I know a lot of people will have [family] coming in from out of town for graduation parties; if you need to pick up on a Thursday, we'd be glad to let you do that for no extra charge as long as we're not getting into another rental period."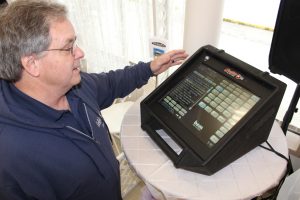 Doing it this way alleviates some event-hosting stress. Dave says one thing that sets Celebrations apart is the caring flexibility that this local, family-owned business offers.
In addition to being flexible, Dave also highlights the company's safety. The company takes their tent rentals seriously. They send their entire set-up crew to a regional training provided by a tent manufacturer on proper tenting. Unlike other party rental outfits, they don't charge for set-up by the hour. It's by a flat fee and Dave's crew doesn't leave until the job is complete.
Celebrations will be covering the upcoming Commencement for Saint Martin's University and will set up a 50-foot by 155-foot tent. According to Dave, "that's not something you want just anyone to do." It takes a true professional, and you'll certainly find them at Celebrations.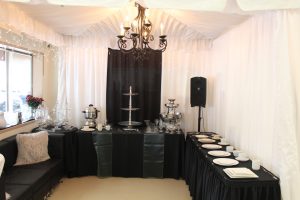 From Forks to Tacoma, and Ocean Shores to right here at home, Celebrations Event and Party Rental can help you honor your graduate. Whether you're after decorative serving ware for a backyard fiesta, or need the supplies for an all-out discotheque, the Celebrations team are ready to get your graduation party started.
Maryanne Byrne, from Byrne & Byrne Solutions is a longtime customer of Celebrations. "Celebrations is our go-to," she says. "We've used them professionally and personally for many events. I love the wide variety of items they have, and they are always so understanding when our schedule gets crazy-busy. They have great customer service and we wouldn't be able to pull these events off without them."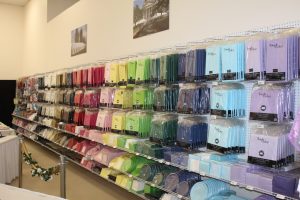 Make your graduation party a success with a few of Dave's favorite grad party items:
If you're ready to elevate your graduate (and your party) a little or a lot, get in touch with the staff at Celebrations, "The Party Store," online or call 360-754-RENT (7368).
Sponsored