When young Gladys Taylor of Mossyrock, Washington stowed away aboard the A.B. Johnson in Willapa Bay bound for Australia in 1917, she had no idea her adventure would bring her in contact with a modern-day pirate, or that battles would ensue leaving her marooned with 120 men on a tropical island in the South Pacific.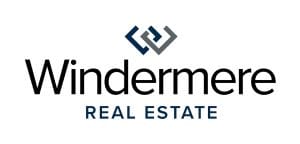 According to newspaper articles of the time, the 23-year-old Miss Taylor embarked on her adventure on a lark for she had the "heart of Peter Pan."  The merchant schooner A. B. Johnson was preparing to set sail from Willapa Bay on May 13, 1917. The restless Miss Taylor, acquainted with the ship's Captain Peterson, snuck aboard and concealed herself in a storeroom. Within days of setting sail, Miss Taylor was discovered. Too late to turn back, she was given the job of Stewardess. The old superstition about a woman aboard as bad luck was soon overcome in the hearts of the sailors by Gladys' vivacious spirit.
Meanwhile, America had entered the Great War and the German raider the Seeadler captained by the "Sea Devil" Count Felix Von Luckner set upon targeting American merchant vessels in the South Pacific.  The A. B. Johnson was the first casualty of this mission.
On June 14, a three-mast ship came steadily toward the A. B. Johnson, a shell whistled by and the German flag hoisted.  The Johnson was taken, with Gladys among the crew to greet her fate above deck. The Tacoma Times describes Miss Taylor as, "an alluring, bright-eyed, red-lipped girl." So, Captain Peterson, afraid for Miss Taylor's safety and honor, presented her to Count von Lucknor as his wife. Gladys described Luckner as "very kind and a perfect gentleman."
In a short time, the Seeadler sunk the A. B. Johnson, the R. C. Slade captained by Haldor Smith, and the Manilla, under the charge of Captain Southard.  Captain Smith in an interview after his rescue described, "a raggeder crew than the Seeadler's it would be hard to imagine." The crew had been sailing for six months on end by the time they found new seas to raid. Boredom, homesickness and malnutrition took its toll by the time it reached the South Pacific.
The captive crews were set down on the island of Mopelia, also called Maupihaa of the Society Islands. The island is an atoll six miles in diameter.  An atoll is a ring of coral around a lagoon. The ring may be the rim of an old seamount or volcano and on Mopelia there is a large stretch of land along one side of the rim.
On August 4, the Seeadler broke up on the reef while anchored outside of Mopelia's lagoon and the crews of all four ships were eventually marooned on the Island of Mopelia; Gladys the only woman among 120 men.
According to the Tacoma Times, Gladys said on her return from San Francisco:
"I was treated like a queen. Never again shall I be expected to be thrown among men in any walk of life or conventional circumstances who will treat me with unfailing curtesy and kindly consideration. I was not once afraid."
There were two camps, one German and one American, with huts for the captains. Building, hunting turtles, gathering coconuts, and swimming parties kept life interesting for all the castaways. For Gladys, life on Mopelia was a fantasy come true. With her new status as Captain Peterson's wife, she was shielded and pampered, her role as stewardess forgotten.
"They all seemed just men there to me," said Gladys, "Germans and Americans and the rest—men with big hearts and clean minds. My trust was not once abused. I lay down in my tent at night to sleep as untroubled as if I were in my bed at home in Mossyrock, Washington. And I woke to days that seemed like glorious dreams come true. I felt like mother Eve must have in the Garden—like the only woman in the world.  The sea, the glory of a strange land, the sweet winds, starry nights around campfires, the protecting league of men, and the thrilling uncertainty of tomorrow—every woman hankers for just that at some time in her life."
Count Von Luckner grew restless and with select men took the Seeadler's long boat and set out for Fiji to capture another vessel. Instead he surrendered to a British lieutenant and became a prisoner of war in New Zealand for the remainder of the war. His crew back in Mopelia, heard about Luckner's capture on the radio. When the French trading ship Lutece anchored at Mopelia, Seeadler's lieutenant Kling marched out and took her by gunpoint. The Germans renamed her Fortuna and sailed away, but later ran aground near Easter Island where they were taken into custody by the Peruvian Government.
Captain Smith and a small company, after two attempts in an open boat made it to Pago-Pago for help.  The castaways were taken to Tahiti on October 6, and then on to San Francisco.
"The day the rescue vessel came," said Gladys at the time "I didn't know whether to be glad or sorry.  Something finer and more wonderful than I had ever before known was drawing to a close.  I almost wept when Mopelia, the island of my adventure, faded on the horizon."
According to the International News Service, Gladys was quoted saying, "Won't my mother be glad to know I'm safe." And she probably was.  In all accounts, that's the end of the story of the young woman-child described as having a fire inside her, who just wanted to see the world. Perhaps that is true, however a genealogical hunt has shed new light on Gladys Taylor's story.
A Glady Swigert was born in Mossyrock in 1884 to farmers Frank and Ada Swigert. She married Neil W. Taylor of Raymond, a town on the Willapa, in 1916. Then a Gladys Taylor got on a boat on Willapa Bay in 1917. Gladys remarried in 1922, a fellow named William Henry Cassidy, a projectionist from Portland.
The Swigert family were prominent in Mossyrock and kept extensive familial records, and yet the story of Gladys is not among them. It was Gladys' grandfather, Jessy Clay Swigert and his brother Asa, who built the first bridge across the Cowlitz at Mayfield. This may account for the reason that Gladys' story didn't receive much fanfare in local newspapers, out of respect for the family. A daughter leaving her husband to stow away on a ship bound for Australia would be a scandal.  And it is interesting that Gladys didn't mention it either.
But in Gladys' words, "I trusted to luck when I stowed away at Willapa Harbor that May day.  And I trusted to luck on Mopelia Island. It played me true, and I have no regrets."