Lewis County is home to many Mexican eateries, from authentic hole-in-the-wall joints to taco trucks, to popular long-standing restaurants. Whether you prefer super spicy or mild, read on to find your next favorite spot.
Los Agaves
Los Agaves in the Fairway Center serves great food with upscale décor. They offer a variety of plates, as well as alcoholic drinks. One of their specialties is the Volcano Molcajete. This huge meal has grilled steak, chicken, pork and sautéed shrimp served in a seasoned volcanic rock with special sauce. It's definitely a dish to share, but if you're feeling ambitious, order one all for yourself.
Guadalajara Family Mexican Restaurant
Guadalajara Family Mexican Restaurant in Winlock has fast and friendly service. The large menu features plenty of vegetarian options and the combination meals come in both small and large portions. Their everyday special is the carne asada and shrimp. Plus there are different daily specials seven days a week. On Friday, try the Chile Colorado. Save room for desserts like crispy churros or creamy flan. Guadalajara serves cocktails and beer, or try their homemade sangria.
Tacos El Ray
Tacos El Ray has been a beloved Centralia tradition for the last 24 years. They specialize in Mexican street food and authentic dishes. Choose from different types of meats like steak, chicken, marinated pork, and shredded pork in burritos or tacos. They also have more exotic meat choices like beef tongue and beef intestines, which a number locals enjoy.
Taqueria Juguilita
Taqueria Juguilita makes Tex-Mex style food with locations in Chehalis and Centralia. Try the Burrito Ahogados, made with fresh, homemade tortillas. Taqueria Juguilita has red, green, and mole salsa. The Mexican Nachos and the Chicken Mole from Oaxaca, Mexico are super yummy. They'll fill you up no matter how hungry you are.
Azteca
Azteca is a staple in downtown Centralia with cozy booths and charming décor. Plus they offer a full cocktail lounge. The coconut lime margarita is especially delicious when paired with Cilantro Chicken. Enjoy specials on drinks and food during happy hour every day from 2:00 to 5:00 p.m.
Taqueria Lolita's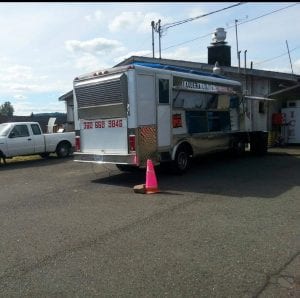 Taqueria Lolita's Taco Bus in Chehalis offers tacos, burritos, tortas, and quesadillas with beef, chicken, pork, Mexican sausage and fish. With quick and friendly service, this is the place to go if you're in a hurry. Customers love the chicken and beef tacos and the Lolita Special Burritos.
Los Costenos
Los Costenos Taco Truck at Yard Birds have made a name for themselves over the last seven years. They're known for their street tacos, and they also have huge platters big enough to feed any party. Try whole fried tilapia with rice and beans or salad and fries.
Casa Ramos
Casa Ramos in Centralia serves hearty plates in an authentic atmosphere. The lounge is a great place for adults, or enjoy their outdoor seating in the summer. "They have fresh ingredients and their drinks are as big as my head," says Tosha Burnett. "I love their fishbowl mojitos."
La Tarasca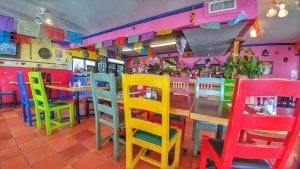 Since 1997, La Tarasca in Centralia has been staffed by warm, friendly people. But the best part of this colorful restaurant is the food. Start your meal with marinated carrots – a tradition from Michoacán in West Central Mexico. Customers love the carnitas, the adobada tacos, and chile rellenos. Be sure to come in on Thursdays for the guajillo special.
Plaza Jalisco
Chehalis' Plaza Jalisco offers friendly staff and a fun atmosphere. Their huge menu has something for everyone. Try the tortilla soup or a combination for lunch. For dinner, the Seafood Chimichanga is divine. Or, for a big appetite, the New Jalisco Special features carne asada, shrimp and scallops. End the meal with deep-fried ice cream. On Sunday and Monday, enjoy specials on combinations and drinks.
At Napavine Plaza Jalisco, the rustic charm adds to the atmosphere and the cozy bar serves amazing margaritas. Their huge taco salads come in several options. Try the Camarores Ala Diabla or, if you're super hungry, the gigantic Burrito de Fajitas in chicken, beef or shrimp.
Plaza Jalisco Morton specializes in authentic Mexican food from the state of Jalisco. The family restaurant was started by Manuel Arceo, changing management two years ago. Customer favorites are Polla Ala Crema and Tacos Al Pastor – which is exclusively served at the Morton location. For big appetites, try the New Jalisco Special or the Grand Fiesta Platter. Be on the lookout for the upcoming new lunch and drink menu, which will appear here before they're out in all the other Plaza Jalisco locations.
For a culinary experience in delicious Mexican food, you don't have to go south of the border. Lewis County is home to at least a dozen fantastic restaurants that are sure to satisfy any craving.