An increased addiction to opioids is one of the biggest problems plaguing our communities today. Many agencies and health professionals are struggling to deal with a population that is addicted to this class of painkillers and the accompanying issues.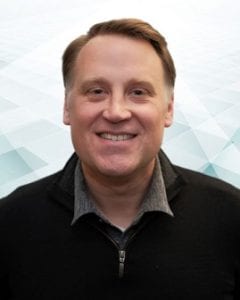 You may be surprised to learn that many first-time opioid users were given the drug by a well-meaning friend or family member. It's a familiar story. A friend hurts their back or your cousin has an old shoulder injury acting up. You happen to have some OxyContin left over from an old prescription and you offer up a pill or two. You may have unknowingly contributed to a future drug addiction by simply trying to help a friend in pain.
The best way to prevent the incidental access to prescription drugs is to make sure that patients are not getting too much medication in the first place. Fortunately for communities in Western Washington, the physicians at Olympia Orthopaedic Associates are working hard to educate local residents about the overuse of opioids. "We don't want to contribute to the problem particularly when it comes to post-operative care," says Dr. Doug Taylor of Olympia Orthopaedic Associates.
Dr. Taylor is a pain management specialist who works closely with patients to manage both post-operative and chronic pain. "Our goal is to reduce the number of pills that are out in the community without sacrificing patient care," shares Dr. Taylor. The surgeons at Olympia Orthopaedic Associates are adopting pain management policies to make certain they're ahead of the curve when it comes to nationwide standards.
The Bree Collaborative
The Bree Collaborative was established in 2011 by the Washington State Legislature to provide a mechanism for public and private stakeholders to work together to improve quality, health outcomes and create cost-efficiency in health care in Washington State. Named for the late Dr. Robert Bree, the group has made several recommendations to address the opioid addiction epidemic. "We are following the recommendations of the Bree Collaborative which addresses the prescribing of opioids," explains Dr. Taylor.
Olympia Orthopaedic Associates' physicians are committed to educating their patients without sacrificing patient care. The group has developed a standard of pain management for each procedure from Carpal Tunnel Syndrome to hip replacement. "We want to be the best physicians that we can and that includes being as responsible as we can when prescribing narcotics," says Dr. Taylor.
Alternatives to Opioids for Pain Management
Dr. Doug Taylor is a Board Certified and Fellowship Trained Interventional Pain Management Physician, which means he's uniquely qualified to manage most types of pain. In the case of surgical interventions, opioids can actually hinder recovery when patients are unable to perform their physical therapy, for example. Many patients have no problem managing their pain with non-narcotic therapies. "We can look at non-opioid pharmacological therapies on a patient to patient basis," explains Dr. Taylor.
Many patients have good and even better outcomes when physicians are judicious with their use of narcotics. Acupuncture and massage therapy can be highly effective in reducing the pain pathway. Patients at Olympia Orthopaedics can participate in their pain management program for many types of pain.
Proper Disposal of Narcotics
To reduce the opportunity for narcotic usage, we need to learn how to properly dispose of unused medication. Many of us are guilty of leaving an unused bottle of painkillers in the cabinet from a previous tooth extraction or a child's appendectomy. Olympia Orthopaedic Associates is educating the community on how important it is to remove these potent drugs from the family medicine cabinet when they're no longer needed.
Most local fire and police stations will accept medications and soon all unused medications will be accepted at local pharmacies within the State of Washington as well. It's never a good idea to flush these medications down the toilet or to place them in any drain. Here is a complete list of places to bring medications and other unwanted personal items in Lewis County.
For more information on the physicians at Olympia Orthopaedic Associates and all the ways they're educating the community on how to keep moving safely, visit the Olympia Orthopaedic Associates website.
Olympia Orthopaedic Associates
3901 Capital Mall Boulevard Drive SW Suite B, Olympia
360-528-8567