Tribal belly dance offers a way for women to use ancient movements that transcend time, place and culture. It's a celebration of the glorious feminine form in all her shapes, sizes and seasons.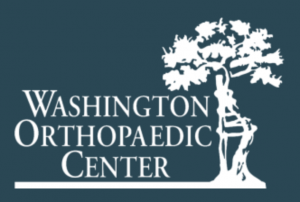 Wanda Walker, certified Gypsy Caravan Tribal Bellydance instructor, has created a space where women are celebrated and supported in a unique and beautiful feminine community. In a flurry of colorful fabrics and adorned in shimmering jewelry, Caravan Project SW Washington recently performed at the Community Farmers Market Harvest Dinner to the delight of those in attendance.
As part of the global community of Gypsy Caravan Tribal Bellydance, with chapters in Australia, New Zealand, Wales, Scotland, Italy, Mexico and all over the United States, Caravan Project is a way to connect women in self-expression through tribal belly dance. The creator, Paulette Rees-Denis, had a vision of connecting tribes of dancers globally in a dance that brings acceptance and support to women. "The foundation is building the connection of women," says Wanda. "The dance is for women, with women."
As a child, Wanda always wanted to dance, and it has been a part of most of her life. She had just a touch of formal education as a child. "It was just personal dance; disco, school, drill team," she says. "I just have a passion for it. I love doing it." As a young adult, she took ballet and then was asked to instruct and eventually direct.
Caravan Project came to Lewis County in a roundabout way, beginning at an outdoor birthday celebration for Wanda in 2010. Her daughter, Christina Wolf, owner of Embody Movement Studio and Lifestyle Boutique, hired a group from the Caravan Project in Portland to dance at her mother's party as a surprise. "I had not ever seen tribal belly dance and it is so different and unique," shares Wanda. "I was enchanted with it."
When Christina opened Embody in 2013, she asked Wanda to go to Portland to study belly dance and bring it back to Centralia.
Some women come into a belly dance class uncertain and nervous. "They're concerned that they don't have the right body type or they're too old or too young, or whatever," Wanda says. "Tribal belly dance is inclusive to everyone. We are supportive. We have a way to teach the other women to support each other. There is no negativity at all. As that trust and support happen, the relationships build and they get deeper and deeper."
The community is heartwarming to Wanda. The woman gather around each other in response to events in their lives and support each other. "They feel safe with each other," shares Wanda. "If there are things going on in their lives, they will share. If they are not having a good day, the other women will support them. It's a safe and supportive space."
Wanda encourages all women to give belly dance a try for the physical benefits as well as the spiritual blessings. "Movement is good," she says. "We can oxygenate ourselves, work on flexibility, strengthening the core, but primarily it is finding the connection to the feminine essence that we often ignore or don't give time too."
"When we come in here and do a dance that is intuitive and organic for women, there's this feeling that oftentimes women will experience," she explains. "Because our dance is influenced from many cultures like India, North Africa and Spain, we adorn ourselves in jewelry, clothing and oils from these different regions. As women feel more comfortable and start to adorn themselves more heavily, they find the Goddess in themselves."
Transformation occurs as the women gain more confidence, which is part of the tribal belly dance culture. "Coming in and looking in the mirror, instead of looking at themselves with judgment, they see themselves as beautiful," Wanda says. "These movements are very feminine. They tap into that. A lot of women don't give themselves permission to individualize for themselves what is beautiful. We acknowledge that individuality in them."
Wanda shares that her Level One women might explore wearing a hip belt or a necklace. By the time the women get to Level Two, they have flowers and feathers in their hair, more jewelry and the bindi. "Each week, they show up in a different way," says Wanda. "The self-expression part of it is so very beautiful."
The richness of all the facets of tribal belly dance is what keeps Wanda entranced by it. "What this dance has done for me is to open my eyes and my heart to many other cultures and religions and their histories, and what they have gone through and what they are doing today," she shares. "It entices me to travel and I connect to the sisters in different parts of the world. It has opened my perspective on the world tremendously. I encourage my ladies to really dig into what they are being influenced by with the adornment and the stylization of our dance."
Wanda offers a Taste of Tribal Introductory Workshop as a great way to try tribal belly dance and to learn more about what it is. Participants can then participate in a six-week introductory series for those who want to explore the dance more. These dancers then have the option to continue their training in the Level One class. The next Taste of Tribal is January 19.
Embody Movement Studio and Lifestyle Boutique
115 South Tower Avenue
Centralia
360-330-2639
tribal@embodycentralia.com