Jodi Curtis knows what it's like to live both with and without public transportation. Her story is one of persistence and overcoming obstacles, and access to public transportation played a big role. Now, as a Winlock City Councilwoman, she's invested in her community and wants the best for all local residents.
Jodi grew up in rural Lewis County, where she says she would have benefited from public transportation when she was young. After her mother remarried, the family moved to a house on the border of bus service. "I had to get a license because there was no other way to go to school or visit friends and family," she says. "I didn't always want to rely on friends and family, because they got tired of it."
Jodi later moved to Wenatchee where she experienced homelessness and found herself living in a shelter with her five children. Eventually, they relocated to a home 25 miles outside of town, where Jodi learned just how important transit service is.
As a young mother, Jodi used bus service to travel all over Chelan and Douglas Counties. Living with a disability on a strictly limited budget, Jodi was thankful for the transportation option. "The bus was vital for me," she says. "I didn't have any family there and was too busy raising my five kids to make friends."
Jodi relied on the bus to get her and her family to town for five years. It gave them access to essentials like medical appointments and grocery shopping, and the mobility enhanced their lives with recreational highlights like seeing an occasional movie in town. "We had limited medical service where we lived and they weren't always there when my kids needed medical care," she says.
Owning a car wasn't an option for Jodi at the time, as she lacked the financial resources to afford a vehicle and the associated costs such as maintenance, gas and insurance. When she did obtain a car, it wasn't reliable. She appreciated the affordable transportation option the bus provided.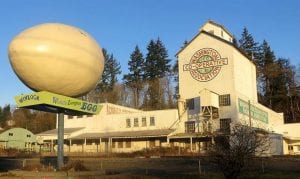 And she appreciated the convenience. "At first, I was hesitant and thought the kids might misbehave," Jodi says. "What I found was that they were so welcoming to kids. I was surprised. As long as they weren't screaming or yelling, they were happy to have them. The convenient lapses in the time before the bus came back allowed me to stay in town and get what I needed to do done in one shot, all in one day."
Time spent on the bus was an opportunity for the busy mom to relax or get things done. "I could read a book," Jodi explains. "If I needed to be on the phone, I could make a phone call or take a nap; 25 miles is a long ride."
What's more, Jodi also formed relationships with others by using the bus service. "It allowed meeting awesome and new people," she says. "I was able to make friends on the bus and, if nothing else, have a chance to talk to other adults."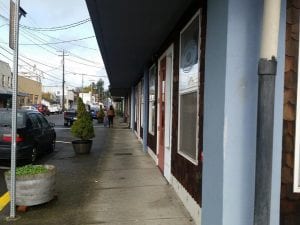 Jodi formed friendships with the bus drivers over time that not only benefited her but enhanced transportation options for her children. "The drivers were super friendly and they looked out for you," she says. "They knew me and got along with my kids. With one certain gentleman, when the kids got older, we had built the relationship for so long, I knew I could trust him with them."
Jodi, who now owns a car and no longer needs bus service, feels others in the community could benefit greatly from transit options. "There are so many people who, like me at one time, have to rely on a friend or call a cab," she says.
As an Egg Day volunteer, Jodi thinks expanded transit is an opportunity to bring new people to the community for events and to see what Winlock is about. "With transit, people could get to things," she says. "It opens the doors for anything and everything."
Jodi is quick to point out that both young and old would benefit from transit accessibility. "Young people need to take care of themselves," she says. "We need to help encourage them."
With opportunities like Running Start at Centralia College, students may find transportation a barrier to education. Some young people are not able to afford driver's education or experience anxiety when driving.
The senior population would also gain independence with expanded transit options. "Not everybody has the opportunity to drive, but can live on their own," says Jodi. "Let us include them to get to places other people go. Everyone needs the same options every day."
Lewis County is home to many great medical facilities, shopping options, a fantastic community college, and tons of fun things to do in each town. Countywide transit makes these wonderful places and essential amenities available to all.
Sponsored