The weather outside might be turning frightful, but Lewis County has two full months of delightful events and activities to help you stay warm inside and out. Look for some last-minute gift shopping, enjoy a traditional Christmas tree lighting ceremony, check out light displays, take a train ride to the North Pole or attend a play filled with holiday cheer!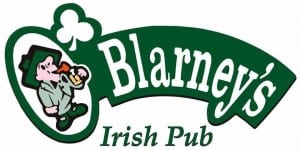 The season is full of holiday activities happening throughout Lewis County.
Winterfest
Downtown Centralia
November 24 – December 16
Centralia's annual Winterfest kicks off on November 24. It's three weeks of fun-filled things for the whole family to enjoy. Take part is Shop Small Saturday, then have breakfast with Santa, shop at the Centralia Christmas Market, and more. Check out the Centralia Downtown Festivals Association webpage for more information on specific events as it becomes available.
The Centralia Festivals Association is also in charge of the Christmas Open House on December 1, from 11:00 a.m. to 5:00 p.m.
Homespun 2018 Holiday Market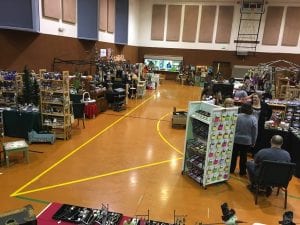 Centralia Church of the Nazarene
1119 West First Street, Centralia
November 2, 10:00 a.m. – 6:00 p.m.
November 3, 10:00 a.m. – 3:00 p.m.
Cost: Free
Celebrating 33 years as a Lewis County holiday tradition, the Homespun 2018 Holiday Market is held by the Centralia Church of the Nazarene and hosted by the women's ministries as one of their annual fundraisers. You can find everything from handcrafted art to toys, jewelry, clothing, decor, home-based direct sales, antiques and more. Be sure to check out the bake sale, hosted by and benefitting the church youth group, as well as the espresso bar with lunch items. Check out the Homespun 2018 Facebook page for details, including a giveaway.
Morton Holiday Bazaar and Raffle
Lyle Community Center
700 Main Avenue, Morton
November 16, 10:00 a.m. – 5:00 p.m.
November 17-18, 9:00 a.m. – 5:00 p.m.
Get into the holiday spirit with this new Morton Tradition. The 2nd Annual Morton Holiday Bazaar and Raffle has over 20 vendors registered, and the Lemon Tree restaurant from Mossyrock will be catering. Shoppers will find hand-crafted items, beauty products, jellies, honey products, art and a whole host of items that will make their gift shopping easy and unique.
Be sure to buy raffle tickets for the $500 Quinault Beach Resort and Casino gift certificate. The certificates can be used anywhere at the resort except for gaming in the casino. You could enjoy a stay and relax spa package. Tickets are $1 or five for $4 and can be purchased from a Friends of the Parks board member or at the following Morton-area businesses: Morton Liquor, Northwest Home Center, Thrift-Tiques and The Rabbit Hole.
Prim Rose Country Christmas
Prim Rose Primitives
109 S Tower Ave., Centralia
November 2, 10:00 a.m. – 6:00 p.m.
November 3, 10:00 a.m. – 5:00 p.m.
November 4, 10:00 a.m. – 3:00 p.m.
The Prim Rose Country Christmas is the perfect way to kick off the holiday shopping season in downtown Centralia, especially if you love country vintage and shabby chic! They will have food, drinks and giveaways, including gift bags for the first 50 shoppers each day. The bags contain hand-selected gifts and gift cards.
Lewis County Holiday Gala
Hotel Washington
545 North Market Blvd., Chehalis
November 10, 6:00 p.m. – 10:00 p.m.
Tickets: $30, advanced, $35 at the door.
In the true spirit of the season, a small group of friends organizes the Lewis County Holiday Gala, in its ninth year, to support deserving families and organizations throughout Lewis County. This year's Gala benefits Bjorn, who is fighting leukemia; Lennon Hendricks; Centralia College Trio Club; Coats for Kids; East Lewis County Toy Drive; Paisley's Posse; Lewis County Foster Children; and The Cat's Meow. It's a fun night filled with appetizers, music, raffles, and a silent and live auction with Gee Scott as the energetic auctioneer. Bring a new toy or jacket to donate.
Polar Express and Santa Steam Trains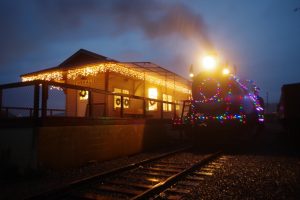 Chehalis-Centralia Railroad & Museum
1101 Southwest Sylvenus Street, Chehalis
Friday-Sunday, November 23-December 22
Tickets: $10 – 38
The Polar Express Train and Santa Steam Train rides are some of the most popular activities in Lewis County during the holidays. On the Polar Express train, there will be a reading of the popular book and Santa will join the train for the return trip, giving each child the first gift of Christmas. Children are encouraged to wear pajamas and of course cocoa and cookies will be provided. The Stan train provides a fun, 30-minute steam ride with Santa. Photo opportunities available before and after. Some dates and times are already sold out, so purchase your tickets online soon so you don't miss out.
CHICKmas 2018
Southwest Washington Fairgrounds
2555 N National Ave., Chehalis
November 30, 12:00 p.m. – 6:00 p.m.
December 1, 10:00 a.m. – 4:00 p.m.
$5 10:00 a.m. – 12:00 p.m. early buy on November 30
$3 regular admission, 16-years-old and under is free
The Country Chicks are at it again! CHICKmas 2018 will be full of vintage Christmas, handmades, prims and unique gifts, including holiday décor, painted and repurposed furniture and more. Pay just $2 extra to get in early on November 30.
Scrooge The Musical and The Yule Dessert
The Evergreen Playhouse
226 W Center St. Centralia
The Evergreen Playhouse has two holiday plays that are perfect for when you want to escape from the wet weather. Choose to watch a musical twist on the classical Dicken's tale or enjoy a middle-ages Christmas feast, including hot wassail and dessert. Or why not go to both? Tickets are on sale now for Scrooge The Musical (Friday – Sunday, November 30 – December 16) and The Yule Dessert (December 22-23).
Napavine Christmas Parade
The 39th annual Napavine Christmas Parade will be held on December 1 at 4:00 p.m. It starts at the Napavine City Park and ends at the "Welcome to Napavine" sign. If you'd like to participate in the parade, simply show up by 3:30 p.m. and sign in. After the lights are lit by Santa and the Napavine princess, head over to the elementary school for cookies and cocoa, to meet Santa and receive a bag of treats.
69th Annual Santa Parade
Downtown Chehalis
December 1, 11:00 a.m.
This year, Rob Snaza will be the Grand Marshall for this holiday tradition. The theme is "gingerbread village" and Market Street Bakery will be handing out one free mocha per person (limited quantity), courtesy of the Centralia-Chehalis Chamber and Market Street Bakery. Follow the Chamber on Facebook for more information at it draws near.
9th Annual Lighted Tractor Parade
Downtown Centralia
December 8, 6:00 p.m.
Another Christmas staple, the annual Lighted Tractor Parade in Centralia is happening on December 8, 2018. Head to town early to do a bit of shopping at the small businesses that line the streets, then pick your stop and watch the fun as the sun goes down and the tractors light up!
Christmas in the Mountains
Early December
Morton
Christmas in the Mountains is a 12-day celebration in East Lewis County with all kinds of fun events, from the 12th Annual Festival of Trees to Christmas at the Roxy, pictures with Santa, a holiday craft fair and more. And don't forget the Christmas Parade on Main Avenue in Morton and the Christmas tree lightening at Gust Backstrom Park following the parade. Visit the City of Morton website for more details as they develop.
The Nutcracker Ballet
Centralia College, Corbet Theatre
December 14, 7:30 p.m.
December 15, 2:00 p.m., 7:30 p.m.
December 16, 1:00 p.m., 5:30 p.m.
Tickets: $16-24
The 23rd Annual Nutcracker Ballet put on by the Southwest Washington Dance Center is Lewis County's original Nutcracker and is the perfect mid-December treat for the whole family. Seats are reserved, and tickets are on sale now.
Borst Park Christmas Lights
December 7-25, 5:00 p.m. – 9:00 p.m.
Price: $3 per car or $2 with a can food donation
Stay cozy, warm and dry in your vehicle while you enjoy this spectacular drive-thru light display at Fort Borst Park. Proceeds benefit local charities and they collect food for local food drives. It's the perfect way to end a day of shopping or baking.