Did you know that from 2012 to 2017, the number of Americans celebrating Halloween rose from 170 million to just under 180 million? Total spending on the spooky, sweet holiday also increased to more than $9 billion, nationwide. But don't worry, tickets to Little Creek Casino Resort's exciting annual Halloween Party will leave plenty left over for candy.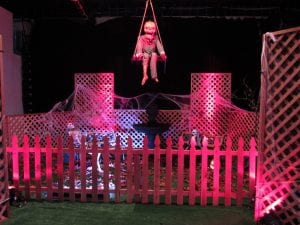 This year's party takes place on Saturday, October 27 in the Skookum Creek Event Center, less than an hour from Centralia. Festivities kick off at 9:00 p.m. and run until 1:00 a.m. Promotions Coordinator Jennifer Brines loves the over-the-top fun. "For this event, the whole Event Center is transformed with a haunted house style vibe," she says. "Drink stations are even themed – the Mad Scientist Lab, Witches Brew and Zombie Pit."
There will be a costume contest for partygoers onsite from 9:00 p.m. to 11:00 p.m. Judging takes place at 9:30 p.m. and 11:30 p.m. in the categories of scariest, funniest, best couple or group, most creative, and best overall. The winner in each category will go home with $1,000 in cold, hard cash.
Tickets are $20 with your Players Club card, when purchased at the Little Creek box office, and $25 without a card. But saving money has never been easier; simply sign up for a free membership at the Casino or online. You can then use your brand new card to score tickets to the scariest night in town.
Already a Players Club member? Silver tier rewards members—earned through game play and gaming promotions—are eligible for buy-one-get-one-free tickets while black tier members earn two complimentary tickets to the party. Find other members-only promotions as well as benefits like check cashing, valet parking and resort-wide discounts on the benefits page.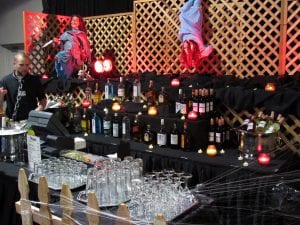 Can't make the party but don't want to miss out on the fun? On Halloween day, Wednesday October 31, come by for Halloween Hot Seats from 2:00 p.m. to 10:00 p.m. Instead of handing out treats, you could earn enough cash to buy pumpkins, Thanksgiving turkey and tasty Christmas cookies.
Hot Seat drawings take place every 30 minutes. Find Halloween Monsters on the casino floor for a chance to win $250. Stretch your legs with a walk to the Starlight Lounge where DJ Smylez is spinning tunes from 8:00 p.m. until midnight, and there are festive drink specials galore.
Starlight Lounge regularly hosts entertainment and live music all year round. Come for karaoke on Wednesdays, live music every Friday and Saturday, and Country Dance Night each Tuesday.
On Rockaraoke nights, budding rock stars can perform in front of a live audience while fronting a live band, as well. Then consider turning the night into a staycation by booking the Rockstar Package. This combines a resort stay with two event tickets, $20 in Freeplay, and decadent breakfast for two.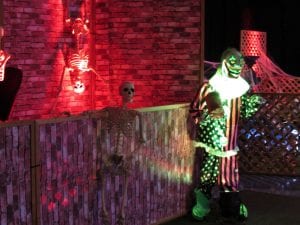 Other overnight packages include the Stay and Play, with an 18-hole round of golf, and Stay and Relax, which includes access to the Seven Inlets Spa. At the spa, this month's specials include a Pumpkin Spice Massage and Sugar Plum Revitalizing Fall Facial.
Follow all of Little Creek's events on their event calendar or Facebook. At just 15 minutes from Olympia, and 45 from Chehalis, it's the perfect escape before hectic holiday schedules take over. Inundated with friends and family this time of year? Why not show them the beautiful Pacific Northwest from a GPS-enabled golf cart at the award winning Salish Cliffs Golf Course.
Just because we grow older, doesn't mean we have to grow up. For too many things, the magic and mystery disappear as we age. But Halloween is truly all-ages fun. If you're looking for something a little stronger than a lukewarm pumpkin spice latte, give Little Creek Casino Resort a try.
Halloween celebrates creativity, community and the timeless delight of all things spooky. Don't let the kids have all the fun; make time to get away to Little Creek, voted the Best Casino in the South Sound. Call 800-667-7711 with questions or to book your stay.
Sponsored