People who experience a disability are one of the largest minority groups, consisting of twenty percent of the population. People First of Lewis County is dedicated to helping those who experience a disability find their voice. Through self-advocacy, leadership and community building, the group is successful in their mission to educate, advocate and celebrate.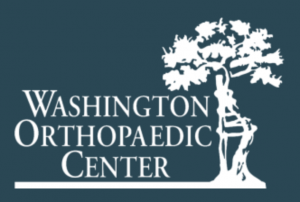 "People First is a grassroots organization that was established over thirty years ago in our state, and are worldwide," says Paula Wind, advisor. "This chapter is recognized across the state as being very united. They work well together and help each other in many ways outside of People First."
We met with the group's elected officers at their annual Spaghetti Feed fundraiser. These individuals are united in their dedication to building a strong community through inclusion and education.
Charlie Mitchell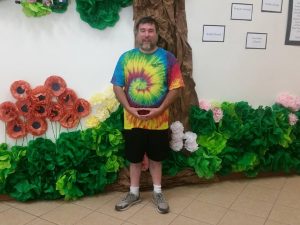 As President of People First of Lewis County, Charlie not only calls everyone to make sure they're reminded to attend meetings, he often gives a couple members a ride. Transportation is a big barrier to inclusion for many people experiencing a disability and Charlie is happy to help his friends get where they need to go.
Charlie is also involved in Special Olympics, although more so when he was younger. He enjoys bowling and has his own ball. "Don't criticize us about our disability," he says. "It comes second to who we are."
His favorite part of being involved in People First is helping others be independent and understand their right to vote when they turn eighteen, as a Student First Trainer. He and his wife of 25 years live independently in the community.
Cody Wells
Cody has participated in People First for twenty-three years, coming from Longview is 2014. He is now in his second term as Vice President. He became involved with the group after high school because he wanted to learn how to be an advocate and stick up for himself, and how to live on his own.
His favorite part is going to different places and educating others how to advocate for themselves. He also enjoys fundraising. He attends city council meetings and is involved in Special Olympics. He plans to attend college to become a paraeducator and work with kids. He previously attended Lower Columbia College and volunteered at the preschool reading books to kids and helping clean up. He wishes more businesses followed the ADA and says, "Look at me, not my disability."
Dan Demun
As Sargent of Arms, Dan keeps order in the meetings. He grins when he tells me about the gavel he uses when the group gets too far off course. He first heard about the group from a friend. "Everyone was welcoming," Dan says. "People with disabilities are very friendly."
Dan enjoys fundraising and educating others to respect people with disabilities. Dan says People First is a good way to transition from high school to adulthood and he has lots of friends in the group. "It's a nice sense of community where you can be yourself," he says.
He feels the biggest challenge he faces is navigating traffic and having access to places in the community. He enjoys bowling, softball and volunteering to make sandwiches to distribute at The Gather.
Joy Watson
Joy has only been involved in People First for one year, but her smile shows how much she enjoys the experience. She handles funds as the group's treasurer. She likes having fun with her friends and especially enjoyed going to the statewide chapter convention last year.
She has worked for an area McDonald's for thirty years. Her favorite part of working is making salads. Joy lives independently in her own apartment and other People First members live in the same building. They often gather for pizza and soda to watch movies or sing karaoke together.
Darlene Yancey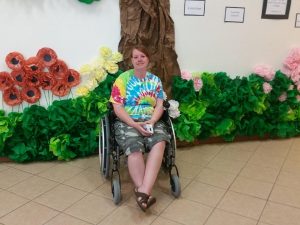 Darlene is not only the Lewis County chapter secretary, she's also the State Board secretary. She prepares agendas, takes minutes and uses a reader board for her hearing limitations. She's in her second year as secretary for the local chapter and has been involved in People First for seven years. She enjoys talking to others and going fun places, meeting others and making friends. "People should be more courteous and use respectful language," Darlene says. "We want what everybody else wants in life."
The leaders of People First of Lewis County are just like other community leaders. They want to improve the community for themselves and for the future. The group functions just as other groups in the area and members work hard to build partnerships and support the community.
"I have been one of the advisors for about ten years because when you see a group of people that are this motivated to see change, how can you not want to be a part of that?" says Paula. "They do community service and are very empathetic to other people's needs. This group is self-determined, motivated and dedicated to helping themselves and others be independent." I am one of three other advisors that help support and facilitate the activities of the chapter. We all work together and ensure the chapter members they can depend on us to help them.
The group invites anyone interested in being involved to join People First of Lewis County. You can attend a meeting on the third Saturday of the month. The group is always appreciative of donations or items to raffle at the State Convention. To make a contribution, contact Paula at 360-748-6789.
People First of Lewis County
2100 N. National Ave. #204
Chehalis