Submitted by: Providence Health & Services
Middle and high school students who need sports physicals for the upcoming year are encouraged to register for free sports clearance physicals.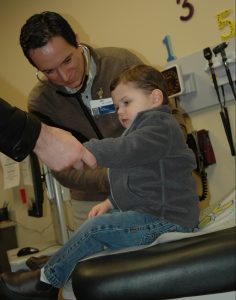 Call 360-767-6305 to secure a time. Physicals will take place Friday, Aug. 10, from 5:30 to 8:30 p.m. (or until all students have been processed) at Providence Medical Group Chehalis Family Medicine, 931 S. Market Blvd.
All students must arrive with completed forms from their school, and parent signatures. Walk-ins are available, but will only be seen during openings in the scheduled times. The physical examinations do not replace recommended "well-child" checks conducted by your family health care provider.
Free Physicals in Thurston County
Free sports physicals are being offered for North Thurston School District on July 31 and Tumwater School District on Aug. 9.
For North Thurston students: The July 31 event will begin at 5:00 p.m. (no pre-registration) at Providence Medical Group St. Peter Family Medicine (525 Lilly Road) and conclude when all physicals have been completed. Students should come with completed forms and a parent. Contact your school athletic department for more information.
For Tumwater students: The Aug. 9 event will take place at Tumwater Middle School Gym from 5:00 – 8:00 p.m. (no pre-registration). Students should come with a parent. Contact Jennifer Gould at jennifer.gould@tumwater.k12.wa.us or 360-999-0546 for more information.