Guys in Lewis County have options when it comes to getting a haircut. If you are a guy who would rather not spend time in a beauty salon, check out these locations for a good, classic barber cut or face shave.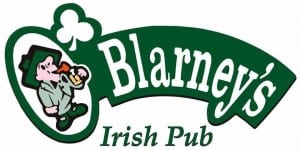 The Barber at Penny Lane Salon
The Barber at Penny Lane Salon has cut hair for almost 18 years. Having cut hair all over the country, barber Annalee Adams settled back home in Lewis County. "I try to do every haircut the same every time," Annalee says. "Consistency is key."
Annalee offers an old-fashioned hot towel face shave with a straight razor. A hot towel neck shave is also part of every haircut.
Annalee earned her barber's license after studying at Centralia Beauty College. She has spent eight years working on military bases cutting hair. "Working on the bases you learn a lot about different lifestyles," Annalee shares. "There was so much diversity in one room."
While most people may get their hair cut several times a year, serving those in the military means weekly haircuts. "You really get to know people when they come in 50 times a year," Annalee quips.
After returning to Lewis County, she settled on renting a separate space behind Penny Lane Salon, where families can get full-service hair care. Most of Annalee's clients are still military and many police officers frequent her shop. Annalee says she will never raise her prices for military, police officers, firefighters or EMT professionals. Seniors also receive $5.00 off any service.
Annalee typically only takes walk-ins, yet reserves Wednesdays for appointments with kids who experience autism, veterans with PTSD or anyone who may need a private appointment. Her shop is private so if you come by on a Wednesday and see the blinds drawn, she may just be working with someone who would like a little more privacy.
The barber is in Tuesday from 9:30 a.m. to 5:00 p.m., Thursday from 9:30 a.m. to 6:00 p.m., Friday from 9:00 a.m. to 3:00 p.m. and Saturday from 8:30 a.m. to 3:00 p.m.
The Barber at Penny Lane Salon
103 N Rock St.
Centralia
360-827-3546
Jae's Barbershop
Mary Avery and her mother Jae Sand have recently moved their family-owned Jae's Barbershop behind Dutch Brothers in Centralia. Jae has been a barber for 11 years. When she needed help, her daughter Mary decided to forgo becoming a nurse and join her mother cutting hair. They have worked together for six years now.
Mary uses a vacuum attachment with her clippers, meaning less mess for fidgety kids. Candy suckers are a part of every haircut for the little ones. "I love everybody but I really love little kids," Mary says.
Many of their clients are children and sometimes sports teams come in for the same haircut. Mary will do designs in hair. The Seahawks logo is a favorite. She charges $5.00 for each side of the design.
Jae typically focuses on her regular customers when she is in the shop on Monday and Tuesday. Mary is there from Wednesday to Saturday for walk-ins. Mary has a 14-year-old daughter who is thinking of going to school to become a barber and continue the family tradition.
Jae's Barbershop is open from 9:00 a.m. to 6:00 p.m. Monday to Saturday.
Jae's Barbershop
108 E Bridge St.
Centralia
360-523-0513
The Trim Shop
For a quality men's haircut outside of Centralia, visit the Trim Shop. This well-established barbershop has operated for almost 50 years. The Trim Shop is a favorite with older gentlemen. Some have had their hair cut at the Trim Shop since they were children. "It's great seeing all of the guys bringing their children and grandchildren in now to continue the tradition," says Trim Shop Owner Sheila Fortney.
There are three barbers at the Trim Shop – Sheila Fortney, Stephanie Hamrick and Linda Perkins – so waiting is usually not an issue here. They are open Tuesday to Friday from 9:00 a.m.to 5:00 p.m. and Saturday from 10:00 a.m. to 2:00 p.m., and only take walk-ins.
Longevity is key for the Trim Shop. "A great thing that our clients like about us is, if they move out-of-town, they know we will always be here when they come to visit," Sheila says.
The Trim Shop
1570 N National Ave.
Chehalis
360-789-6068
Traditional barbershops were known as a place for men to gather and socialize. While this idea has evolved over time, a good barbershop is still priceless. Fortunately there are many options in Lewis County for those who want their hair cut just the way they like it, without the beauty salon fuss. Stop in for a shear and a shave today!