It's been Tom Kelly's coaching philosophy for quite a while: "With all my teams I've tried to have them not be too serious," the W.F. West girls basketball coach said. "I just want them playing loose."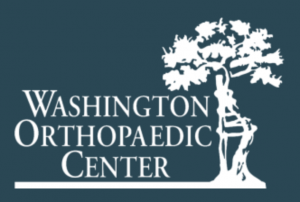 Which is easier said than done sometimes, given the Bearcats' lofty expectations every season – a fact that's not missed on the team's lone set of seniors this year, Kiara Steen and Julia Johnson.
"There's always nerves," Steen said. "It's a pride thing here. There's a lot of tradition and we want to continue that. So there is some pressure."
Steen and Johnson, however, have started a little custom of their own in an attempt to melt away all the pre-game jitters.
And it's come in the form of Bonnie Tyler's "Total Eclipse of the Heart."
"Before every game we rock out together," Johnson said, adding that Tyler's 1983 chart topper was on heavy rotation once the impromptu concert kicks in. "We listen to songs in our cars together and sing as loud as we can.
The playlist consists mostly of 1980s hits with the occasional tune from the 2000s thrown in for good measure, but it's that Tyler power ballad that really gets the duo going.
"After that," Steen declared, "we're ready to play."
Few squads have been able to keep up with the Bearcats this season once that happens.
Kelly, who guided River Ridge High School to the 2010 Class 2A state championship before taking over the reins at W.F. West, utilizes a very specific style of play. He wants high-energy players, who can run the court and hit from the outside but, most importantly, provide relentless pressure on defense while at the same time having fun.
Consider Steen and Johnson the blueprint of such athletes.
"I think it shows when they play," said Kelly when asked if Steen and Johnson follow through on his play loose request. "They have fun out there. People said that River Ridge team (which won state) was a tailor-made team for my style of play. I think these two are as well."
Both players have been members of the Bearcats' varsity since their freshman season. That year they helped W.F. West advance to the state championship game for a third consecutive season.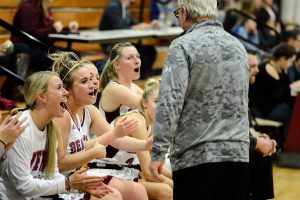 The next year more was asked out of them as players with a significantly increased role on the leadership side of things where the two guards were required to take on charges more reserved for older players.
"We were definitely very young to be taking on that kind of responsibility," Johnson said. "I think it made us better players now."
That year the Bearcats failed to place at the state tournament for the first time in six seasons, falling at districts in a winner-to-state game where they held a second-half lead.
"That was the hardest year. I can't remember the last time we missed state and to lose like we did was tough," Steen said. "We were up that game and we blew a late lead (in districts). I think because of that we want it even more now."
"Never again," Steen stated about seeing the season end shy of the state tournament.
The next year the Bearcats were able to exorcise some demons – finishing third in state after defeating 2A Evergreen Conference rival Black Hills, 51-50, in a game where Steen scored a game-high 11 points and Johnson chipped in 10.
"Beating Black Hills last year has been the best moment so far," Steen said. "Now all that's left is for us to win it all this year."
Still motivated by their sophomore season disappointments, Steen and Johnson have been nothing short of spectacular this year for the team.
"We're having fun this year. Even being on the bench cheering everyone on is such a blast," Steen said. "We set the bar of what (Coach Kelly) expects and everyone just follows and we all work well together. It's been so fun watching our team improve."
The Bearcats are currently ranked No. 4 in the WIAA's RPI rankings in the girls' 2A classification. The team's resume is colored with impressive victories with five wins over 2A teams ranked in the top 20 and a 70-66 non-conference victory over Garfield, which clocks in at No. 5 in the 3A rankings.
Additional wins over 2A-ranked teams including No. 5 Black Hills (70-38), No. 10 Burlington-Edison (64-49), No. 13 White River (72-55), No. 15 Mark Morris (94-37) and No. 19 Centralia (85-20).
The team's only two setbacks have come at the hands of 4A Camas (57-52) and 3A Prairie (64-59).
"This is a good team," Kelly said. "Maybe one of the better teams I have ever coached. We're deep, we have shooters and can go inside, we have ball handlers and the senior leadership with Kiara and Julia. Everything is here."
And if anything is missing, it's nothing a little car karaoke can't fix.