Imagine a job where you get to work with area youth while at the same time earning money towards your college education. That great combination is offered right here in East Lewis County. Headquartered at the Cispus Learning Center, participants can work at Cispus, in Morton or White Pass.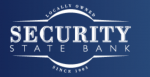 AmeriCorps was founded in 1993 and has more than 80,000 participants nationwide. The Cispus program has been in existence since 2000. Meghann Wolvert has been the Project Supervisor since 2012, but served as an Americorps volunteer herself for two terms. From 2005 to 2007 she work with kids, her first year with the Packwood Youth Program and her second year at the Cispus Learning Center.
The Cispus Americorps program has two areas of focus – Education-based and Sustainability Education. Participants working in the schools are focused on improving the educational experience of the students, helping tutor and mentor. In elementary school they work on math and literacy skills. In middle and high schools they are working more with academic engagement to keep kids involved in school. Students complete a pre and post test to see if their engagement and interest in school has increased. "We just started tracking this performance measure last year. We hoped to have 50 percent of the kids show increased engagement and we are easily meeting that target," says Wolvert.
The Sustainability Education happens at the Cispus Learning Center. Kids learn about the ecosystem, sustainability and basic outdoor education. They also get to participate in and learn about the Challenge Course, an obstacle-based team-building program. "It's really an outdoor experiential education," says Wolvert.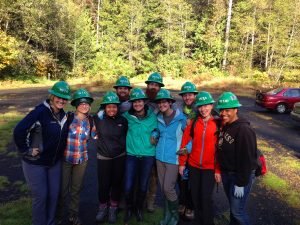 "Americorps participants are usually in the middle of their education and looking to take a break and gain some experience or at the end of their education and wanting some experience before getting into the 'real work world.' They want some on-the-ground experience in education or with youth," explains Wolvert. "That's what I did. I wanted to see what it was like and have the work experience, as well as postpone paying back my student loans for a little longer," she laughs.
Interested applicants can apply directly to the Washington Service Corps National Database.
Applicants get to choose where they would like to go. "They don't have to be Washington residents to work with us," says Wolvert. "I have people from all over, such as Oregon and Kentucky currently."
Wolvert starts recruiting in February of each year, putting openings on the national database and social media. She has most of her people hired and ready by July so that they can start the first of September. Each program is different across the country and picks their own start dates.
However, this year Wolvert put in a request for three part-time volunteers. They would work January through July 2018. A typical full-time position serves 1,700 hours in order to receive the full education award, but these positions will served 900 hours and receive half of the award amount.
Housing isn't provided for members but they are given a living allowance of $1,200 a month. "It's pretty easy to find affordable housing for them out here," says Wolvert.
Wolvert must resubmit the grant application every three years and it is time to submit again. She is hoping to expand the curriculum as well as the number of volunteer slots. "We used to have 12 slots but are now down to eight, with five slots filled."  She hopes to also expand to have a drug and alcohol prevention member to work with the Morton Up! Coalition and the drop-in centers at the Morton Teen Center and in Packwood.
"One of the things that is so great about the program is that while all members are over 18-years-old and are technically adults, they don't seem like 'true' adults to the kids," smiles Wolvert. "So the kids really open up to the members and the members are able to build healthy adult relationships with the kids. And the kids know they really care about them."
The Americorps program can be life-changing for the service members, the students they help and the communities they are involved in. It's a win-win-win situation for all involved.
"Our best success is hearing that a teen decided to work harder on homework, or to push farther in school because of their relationship with an Americorp worker," says Wolvert. "Being in the community, we not only serve but we also build assets. Not just with the youth but with the community as well. We'll organize trash pick-up days or trail cleanup days and recruit the kids to help. It's a great way to show kids how they can support their community. That's what it's all about, building assets with youth."
Americorps
Cispus Learning Center
2142 Cispus Road
Randle WA 98377
360-497-7131