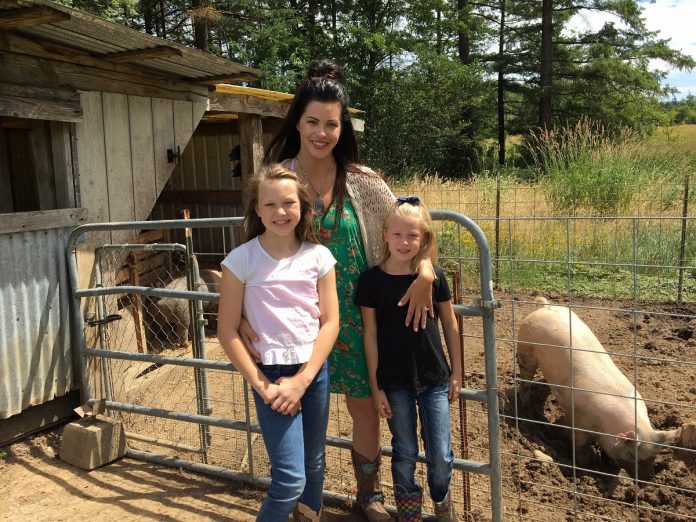 For one Lewis County family this year's Southwest Washington Fair is extra special. It will be the first year that the fourth generation will be showing. Eleven-year-old Macee Shannon and her eight-year-old sister Mayvn are members of the Napavine Go-Getters 4-H club. Their family's involvement in 4-H is deeply-rooted and began decades ago with their great-grandmother, Virginia Cook.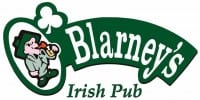 "She started off as a 4-H leader," says Tanele Cook, the girls' mother and granddaughter of Virginia. "When my mom and her sister started 4-H at the age of nine, she was their leader." In fact, Tanele is pretty sure that the reason why her grandmother got involved in 4-H was because of her children.
"Since they had a dairy farm and grew their own produce, they were probably already in that same circle," she adds. "Becoming a 4-H leader was just a natural step." Virginia was a 4-H leader for over 30 years – including being a dairy leader for 18 of those years.
But Virginia did not stop at just being a leader. She also served in every office on the county leaders' council for decades and was on the Lewis County Trust fund for many years, serving as treasurer in 2001. She chaired the Kouncil Kitchen and also co-managed it for a number of years. If that was not enough, Virginia was a dairy show superintendent for the Southwest Washington Fair. And in 2001 she became the livestock superintendent. That same year, she was one of the first people to be inducted into the Washington State 4-H Hall of Fame. The hall of fame was created to "celebrate the 4-H Centennial and honor many dedicated people who helped shape 4-H history in Washington State," according to their website.
In 2012 Virginia stepped down from her position as superintendent due to health. "It took having a stroke to stop her from being involved in 4-H," Tanele says. "And chances are, if you let her, she would still try to do her job."
One of Virginia's daughters, Connie Bryant, showed dairy cattle, a natural choice. Another daughter Elaine also did cattle, starting at age nine. It was Elaine who took their mother's place as superintendent in 2012 when she retired.
While Connie did not follow in her mother's footsteps and become a leader, she did continue the tradition by raising her kids in 4-H, too. Connie is Tanele's mother, and she involved her and her siblings in 4-H as soon as they were old enough.
"My grandmother was there to push us along, and we grew up in that atmosphere. We had the animals," says Tanele. "Even before we were old enough to be in 4-H, we were helping with the animals. I grew up trail-riding with my mom, so horses were my pick when I started."
In addition to horse 4-H, Tanele also did art and sewing. "My grandmother was very much into sewing. She taught me and got me interested in it," Tanele explains. For art she created portraits and charcoal drawings. With her horse Tanele did showmanship and pleasure. Her two sisters, Whitney and Hailey, carried on the family tradition and showed dairy cows. Whitney and Hailey were also part of the Napavine Go-Getters, the same club that Virginia and Connie both led. Eileen Owens has been with the club since its beginning and is the leader along with her husband Jerry. Today, the club has kids showing cows, sheep and pigs.
The 4th Generation
And now it's Macee and Mayvn's turn. Both girls are showing pigs this year, not dairy cows. "It's different for them because they don't live on the farm; we live in the city," says Tanele. "I am having to teach them about how to take care of the animals and how to show them." Hailey also showed pigs, so she comes over and helps the girls learn how to handle them for the fair. They practice with their pigs two or three times a week.
The girls are learning a lot about the different animals in their 4-H group as well and are excited for fair. "I just want him to listen to me because he likes to just go over to the grass and not move," says Macee. "But he knows tricks. If you tell him to sit, he sits."
Mayvn is excited for the fair, too. "I like that my pig follows me around," she adds, "But I am also excited about the carnival rides."
For Tanele she is getting to experience being a "4-H mom" for the first time. Something she says is a lot harder than she thought. "It's a great deal more stressful than I remember it, but that's probably because before it was my mom doing all the behind-the-scenes work," Tanele laughs. "I'm a little nervous wondering how they will do since it's their first year. I think it's more work being the parent. But I love that it teaches them to be responsible and dedicated to something."
Tanele says that her mother, their grandmother, is very excited to have the next generation showing at the fair. "She has been really helpful, teaching the kids how to take care of their pigs and telling us what to do with them."
You can visit Macee and Mavyn and their pigs at the Southwest Washington Fair August 15-20. For information about joining 4-H, visit the Washington State University's Extension office website.