In 1976 if someone had told Phil Strodemier that one day he would influence hundreds of Centralia kids through sports, he would have laughed at them. All he could think about at the time, when he was 16 years old, was how well – or how bad – he played. "I'd get so mad at myself if I didn't perform as well as I wanted," he reminisces. But he grew up.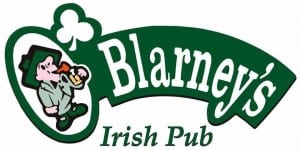 A lifelong resident of Lewis County, Strodemier started playing intramural sports in P.E. in high school, then got into coaching in 1985 when his son, Chad, started playing. Since 1976 there hasn't been a year that he hasn't played or coached. "I was assistant coach for fast pitch at Centralia College, coached Babe Ruth football, girls' fastpitch, youth soccer," he says. He played sports until the mid-2000s and now sticks to coaching.
The impact he and the kids have had on each other's lives goes two ways. "I love coaching. And I have always tried to be a positive influence on them, someone they could trust. They have come to me for advice for things like where to go to school or for help with job applications. I'm someone they can talk to during difficult times. I've even been called from jail a few times. I was the person they chose to call."
Strodemier enjoys seeing the kids as they grow up, and where they go in life. "I like seeing the boys and girls later on. They were maybe 13 years old when I coached them and now they're maybe 33 years old. That's really fun," he says with a smile. "I still have a connection with many of my former athletes." Now he even has kids of the kids he coached on his teams.
One student in particular has been a source of pride for Strodemier. "He was an international student at Centralia High School. I was his coach there. He moved away for college, then came back. Now he's my assistant coach," he explains. "That's fun, coaching with someone you watched while he was in school. It's really enjoyable to see how he's changed and matured. That really means a lot – he's great and a great help to me."
Strodemier has always coached in Centralia. "It's where my kids played so I've been committed to coaching in this community. Besides, it would feel like I was coaching against my own kids to coach any other team. It would just be weird."
Strodemier also simply loves the game of soccer. "I love the team part of it. I like the way it feels from offense and defense, all phases are played at the same time. It's a moving game; it's not just one-on-one. I like the strategy of how it fits together, the transitions from defense and offense."
While he has many wonderful memories of his players and their experiences, his favorite point in time was watching his daughter's team change and grow. "Brette's team was so fun, watching them transition from little girls to ending up winning state cup," he says.
The game of soccer in Centralia has changed over the years according to Strodemier. "From the time Chad started playing to five years later when Brette started playing it had changed a lot, such as having different sized teams. But soccer in the community as a whole has grown a lot."
"Coaching the little kids was a lot different than high school students. When coaching, the weekends were filled with travel, going to different games and tournaments. When the kids are little, their parents come along and you don't spend as much time with the kids simply because their parents are there and driving them and being with them. As high schoolers, the parents don't travel with them as much, so you're really focused on the kids."
Strodemier still coaches the Centralia High School Varsity soccer team. When asked if he'll ever quit, you can tell he hasn't even thought about it. "You do it for so long it's just a part of you. I was always very competitive and didn't like it when things didn't go well. I wouldn't talk to anyone after I played poorly, I was thinking about how I did. So now I can help the players just review how they play so they aren't getting so upset with themselves after they don't do well."
As for the question about the future he doesn't hesitate. "I would still go to games and watch. To coach, you have to love sports and I've always been quite a sports nut. And you have to enjoy what you do and make it good for everyone, otherwise it's simply no fun. It's still fun for me, I still have a passion for it."
Sponsored