If the measurement of success is commitment, then Jack State is a billionaire.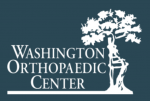 Back in the fall of 1974 when gas was only 39 cents a gallon, back when Gerald Ford was president and the United States was just closing issues with the Vietnam War, State moved from Spokane to Chehalis and began teaching and coaching basketball and tennis at W.F. West High School.
For someone who grew up in Spokane, State figured it would be a short stay. But falling in love with the town and the people, he never left. And now 43 years later, he's still coaching tennis and basketball, still living the dream.
"I really thought I'd be here for a few years than go back to Spokane," State said. "I just developed such close friendships with people I taught with that this was my new home."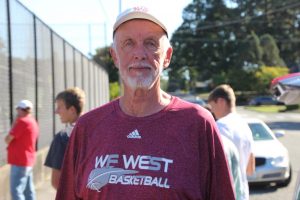 Year after year, he's coached boys' tennis in the fall, boys' or girls' basketball in the winter, and girls' tennis in the spring. For 11 years, he was an assistant coach for men's basketball at Centralia Community College. His triple duty has been driven by his passion for coaching and for helping kids.
Retiring from teaching P.E. in 2000, State has coached three sports for nearly all 43 years he's been at Chehalis. His reason for missing dinners, for late nights, and for long bus rides to and from games over the years was simple.
"It's the kids," State answered when asked why he's continued to coach year after year. "I love the kids. And I love coaching."
He's coached long enough now – nearly half a century – to have coached children of kids he's coached. State's first year at W.F. West, he coached a young kid who had a good serve and played hard. That kid was Jay Vander Stoep, who became a lawyer and a state senator.
"Last year, I coached his youngest daughter," State said. "I'd say I've coached hundreds of kids of kids I coached."
So, Vander Stoep, who played on State's first boys tennis team in the spring of 1975, has seen State coach first as a player and then from the perspective of a parent. He feels he and his daughters were fortunate.
"They have a lot of appreciation and respect for him because he communicated to them in many ways that he cared more about them as people than as tennis players," Vander Stoep said. "He was dedicated to them as a tennis coach. He was more concerned with how they were as people."
That became obvious to Vander Stoep last year when his daughter graduated.
"He wrote the most wonderful and beautiful letter of recommendation for our youngest daughter that I think I have ever read," Vander Stoep said. "It shows he wasn't just following her work on the tennis court, but a lot about her life."
That again proved to Vander Stoep that State has a caring heart. "That's exactly right," Vander Stoep said.
And through now nearly 50 years of coaching, State's years of commitment to coaching has come with the important approval of a special person in his life. That would be the blessings of his wife, who he married in 1975.
"She's a saint," State said. "She knows how much I love coaching."
State has even coached his own two children. "My daughter was a good player," State said. "My son played, but he was more into basketball."
Actually, after graduating from Eastern Washington University in 1966, State's dream was to play pro basketball. After earning All-American honors at Eastern his senior year, the 6-foot-8 State had a tryout with the Oakland Oaks in the old ABA and was one of the last ones cut. Then he played briefly in Europe with the Gulf Oil All-Stars, a tour team that traveled across Europe. After a couple of months of that, State returned to Spokane and substitute taught for the rest of the school year.
"After my senior year at Eastern, I started to get some contacts from some ABA teams primarily," State said about his interest in playing pro basketball. "That changed my focus a little bit. I never really thought of playing basketball professionally before then."
After his tour through Europe ended, State then taught P.E. and coached at Lewis Clark High School in Spokane for five years before coming to Chehalis.
For State, winning has become secondary to the life lessons kids learn from participating in sports. He's found that work ethic and learning to push yourself are important takeaways from sports.
"The first thing I'd say is it teaches you that if you're willing to work for something, you can achieve things," State said. "Me personally, I got to a point where I wanted to be a professional basketball player. I came close. But the striving to get there, the dedication that you put in, the work ethic you develop. Those are the things that carry over for life."
And the 22 kids turning out of the boys' tennis team this fall and 20 girls that turned out this spring are learning about teamwork. "They learn that it's not all about me," State said "They learn how to work with a group of people and to give up for the group."
Besides learning how to serve and volley, there's something about perseverance. "He's teaching them how to overcome challenges, which can be applied elsewhere," Vander Stoep said. "He's also teaching them a game for life."
State, who is now a young 73 years, stays in contact with his former players, emailing them or connecting through Facebook.
"Oh yeah, I still hear from kids," State said. "Today I sent an email to a kid I coached at Lewis Clark High School over 40 years ago. My tennis players come back and check in."
And State continues to be an inspiration, keeping his foot on the accelerator and pursuing his dream. He plans on coaching again next year.
"I hope so," he said. "God willing."