Since Lewis County does not have a large metro area like Seattle or even Olympia, one may think that it would be impossible to find restaurants that cater to those who suffer allergies or who choose to avoid certain foods. However,
our small county hosts many restaurants that not only cater to their patrons' dietary needs, but have some of the freshest and best food available. Even if you are not suffering from Celiac Disease, you will want to check out these wonderful dining options, which all include gluten free items. Many of them also cater to other allergies.
Jeremy's Farm to Table
576 W Main Street B, Chehalis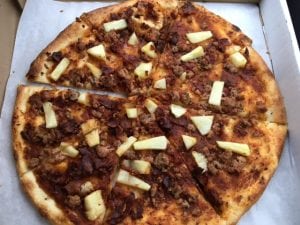 Jeremy's Farm to Table prides itself on providing local and fresh foods combined into delectable dishes that you will crave to have again. They offer gluten-free alternatives for their sandwiches. You can substitute lettuce for the tortillas on their wraps. They even have gluten-free risotto that can be substituted for pasta noodles. But what makes this restaurant truly unique are their dedicated gluten-free fryers, which they use to serve up french fries and onion rings that are safe. If you have dairy allergies as well, be aware that the onion rings are bathed in a buttermilk wash. One of the best items on their menu is the pizza. The crust is a sourdough that is virtually gluten free. While it may not be safe for those with Celiac, if you can tolerate a little gluten it is to die for. They also offer call-in and carry-out, which is nice for meals on the go.
Once Upon A Thyme
1090 NW State Avenue, Chehalis
Open only for lunch, Once Upon A Thyme is known for their good food and friendly service. They have gluten-free bread options for their sandwiches and usually have some type of gluten-free dessert – including cake – which is nice. If you have multiple allergies, such as dairy and gluten, you will have a tougher time finding something to eat here than at some of the other restaurants on the list.
Pearl Café
527 NW Pacific Avenue, Chehalis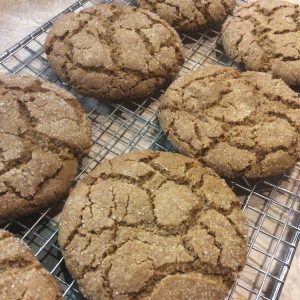 The Pearl Café is open for breakfast and lunch only, but has a host of options for gluten-free diners. Huevos rancheros, migas, and a variety of scrambles means they have something for everyone when it comes to egg dishes. They have gluten-free bread for regular toast and even offer gluten-free French toast. For lunch time diners, their gluten-free bread can be used for any of their sandwiches and they also have entrée salads and house-made soups that are always gluten free. In addition, they usually have a gluten-free special, like lasagna. Finally, they have gluten-free, house-made cookies that are so yummy even those without dietary restrictions love them.
Ramblin' Jacks RibEye
1336 Rush Road, Chehalis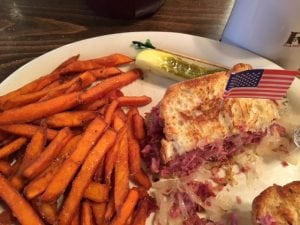 If it wasn't for their sign out front advertising gluten-free options, this is the last place you would expect to be able feed those with allergies. After all, BBQ and "down home" cooking is usually full of all the things people with allergies have to avoid – including dairy, nuts, and of course gluten. But Ramblin' Jacks has gluten-free bread available to substitute on any of their sandwiches and their house-made BBQ sauce is safe too (though it does contain dairy). If you happen to be a vegetarian as well, they even offer garden burgers. You can call ahead and do carry out if you wish. Be sure to try their sweet potato fries.
Sahara's Pizza
114 NW Alder Avenue, Napavine
If you want delivery and need it gluten free, you are almost out of luck. Thankfully, Sahara's Pizza in Napavine offers a gluten-free crust so you have at least one choice if you want to stay at home and have dinner come to you. Again, fresh ingredients makes their pizza much better than the average delivery place.
Somsiri Thai
263 NW Chehalis Avenue, Chehalis
Thai food is almost always a safe bet when it comes to gluten free, as long as you avoid any dishes that contain soy sauce (most don't). Somsiri has some great items on the menu, but definitely call ahead first – their operating hours can vary and they are not always open.