Mary Dawn tells the story of a dream her mother, Shirley McKenzie, had as a child. "My mom was just a little girl, standing on her tippy toes in Chinatown, looking at jade and jewelry in a store window." This occurred in San Francisco, the birthplace of Shirley McKenzie, owner of The Jewelry Boutique in Centralia. "She had a dream that one day she'd have a jewelry store of her own," said Dawn.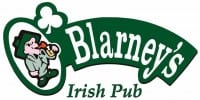 This dream seemed far-fetched for a girl who lost nearly everything at the age of five. "When I was in kindergarten, our house burned down while we were at church," recalled McKenzie. "The only thing that didn't burn down was a chair with a Bible on it. My dad took it as a sign he should go into evangelism."
From that year on, McKenzie moved every year eventually ending up in Washington State. "Dad built many churches and parsonages. I even lived in a tent at ten degrees below zero. The only place I could really sleep was at school," said McKenzie, although being on the move didn't always allow her to attend school.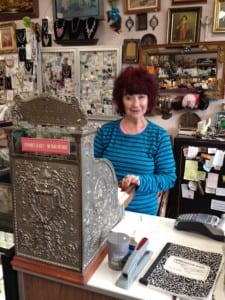 With constant moves, McKenzie didn't have any roots. "I didn't make friends because I'd move. I became a loner. I like being by myself," said McKenzie.
McKenzie attempted to put down her own roots when she married at the age of sixteen and started a family in Ephrata. The marriage didn't last, but she gained two sons and completed beauty school, becoming a licensed cosmetologist.
Car problems propelled her to Southwest Washington. "My father told me, he'd get me a car if I'd move to Vancouver and be closer to him and my mom who were living in Portland," said McKenzie. Her DeSoto was exchanged for a Chrysler.
In Vancouver, she met her second husband, who fathered her two daughters. He got a job with the state which eventually brought them all to Thurston County. This is where McKenzie got her start collecting old things.
As the mother of four young children, she couldn't find anyone to provide childcare while she worked, so she started her own in-home daycare. "I'd load up all the kids in my station wagon and we'd go to Salvation Army. I called it the Fun House. The kids loved going there," said McKenzie. "We'd make our rounds to the different antique stores and malls. I'd go to Salvation Army and St. Vincent De Paul and get old dolls for forty cents."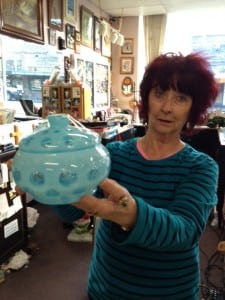 The second marriage ended and McKenzie's third marriage brought her to Morton. The third marriage was short-lived. All along though, McKenzie kept collecting old, rare and unusual treasures. When she met her fourth husband, a barber named Bob McKenzie, he told her, "You've got enough jewelry to open your own store," and so she did. Shirley rented the small shop next door to his barber shop for five years.
She moved her collection to a couple of display cabinets in Centralia Square when she parted ways with her fourth husband and stopped renting space from him. "Centralia Square was the first to come here in 1991. Things have blossomed from there," said McKenzie.
She transferred her collection to her current location at 111 South Tower in 1992. "I saved $20 gold pieces and bought this building from Dr. Breckenridge, a dentist," McKenzie said. The 1951 building was formerly the location of the TransAmerica Title Company and a candy store. "I saved enough for a down payment on a ten-year contract. I paid it off in nine years," said McKenzie.
She also purchased a ten-acre piece of property in Chehalis with a house on it. "I've lived there the longest of any place I've lived," McKenzie said.
Without any formal business training, McKenzie has found success. "I always had enough confidence to do what I was doing," said McKenzie. "When eBay started up it kind of affected the jewelry stores. It slowed right down," she recalled, admitting the impact of online shopping.
Her store is layered in silver, gold, vintage, antique, costume, collectable, and reproduction jewelry. Tucked inside glass display cases are Depression glass, Carnival glass and Vaseline and Fenton glass. Her walls are covered in Biblical art, classic reproductions, still life paintings, and pastoral prints and paintings. It's the kind of store a person can easily spend an hour in and only explore one display case. "I kind of don't see it as a lot of stuff," chuckled McKenzie.
While her store is packed with treasures old and new, McKenzie's home is free of the clutter of things that need to be cleaned and dusted. "I'm not a collector. Not at all," she said.
Her merchandise comes from all over. A collection of handmade winter hats, made in Nepal, came from a trade show in Portland. Some of the jewelry is selected from thrift stores. McKenzie remembers a time when she could purchase a grab bag of jewelry from Goodwill. "Goodwill sells online now. I can get a bag of jewelry that's twenty pounds," she said.
McKenzie also has help from Mary Dawn who has inherited her mother's keen eye. "My daughter works here a bit. She picks," said McKenzie referring to Dawn's ability to find resalable items at yard and estate sales.
The Jewelry Boutique is a business where customers can buy, sell, and trade their jewelry and collectables. "I don't think I started out trading. It can get really involved. Mostly, I trade with gold items," said McKenzie. Her business also provides jewelry repair services, sizing and battery replacement.
If McKenzie had not fulfilled her childhood dream of owning her own store, she might have become an actress. "I would have liked to get into acting because I'm good at acting. This is kind of like being an actress," said McKenzie of the time she spends with the public in her store. "I'm personable in here. It's an act. When I'm home, I choose not to be around crowds."
Dawn disagrees. "I see my mom as friendly when she's out and about. She really came from ashes and poverty to be a successful businesswoman," Dawn said.
Visit Shirley McKenzie and The Jewelry Boutique at 111 South Tower Ave in Centralia or on Facebook.